Registrations open for UN Big Data Hackathon
August 25, 2022 10h00 AM | Last Updated: August 26, 2022 01h00 PM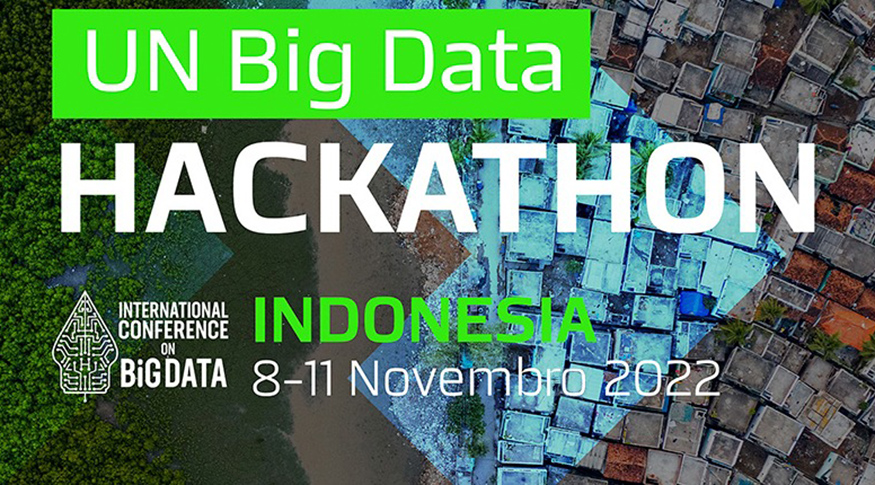 Registrations for the 2022 United Nations Big Data Hackathon are open up to September 15. The event will take place between November 8 and 11in Indonesia, but selected participants will be able to join the event virtually or in face-to-face meetings in the Brazilian Institute of Geography and Statistics (IBGE), in Rio de Janeiro.
The main purpose of the Hackathon is fostering solutions and ideas to help achieve the Sustainable Development Goals (SDG) and give support in the overcoming of global challenges related to food, energy and finances.
The event is organized by the United Nations Statistical Division (UNSD) and, in Brazil, it has the support of the UN Regional Hub for Big Data, housed in the National School of Statistical Sciences (ENCE), the academic arm of the IBGE.
For the IBGE coordinator of the project, Andrea Diniz, the Regional Hubs can enhance the participation of the national statistical offices in the Hackathon, since they are in direct contact with those offices. "That brings to the competition more concrete problems faced in the production of official statistics. In the case of Brazil, we have also reached the universities, as the Hub is hosted by ENCE", she explains.
Winners will take part in the UN World Data Forum
The event has two categories of participants. The Big Data Experts track will gather professional teams from the area, whereas the Youth track will be targeting teams of students or young professionals (under the age of 32).
Winning teams will present their work in the UN World Data Forum, in China, in 2023, and receive certificates and rewards.
Registrations should preferably be done as a team of 3 to 5 people. Individual registrations will be sorted and assigned into teams based on the application form and skill levels. The selected participants will be announced on September 24, 2022.
Preparatory event will take place next Monday
The webinar Introduction to 2022 UN Big Data Hackathon will take place on Monday (September 29). The webinar will explain the event and the advances in Big Data analysis. It is the first of a series of virtual preparatory conferences for the marathon in November.
Those who want to participate in the webinars and receive all the updates on the Hackathon should sign in the mailing list made available on the event's website.