PMS
After a leveled-off result in December, services sector grows 0.6% in January
March 09, 2021 09h00 AM | Last Updated: March 10, 2021 01h40 PM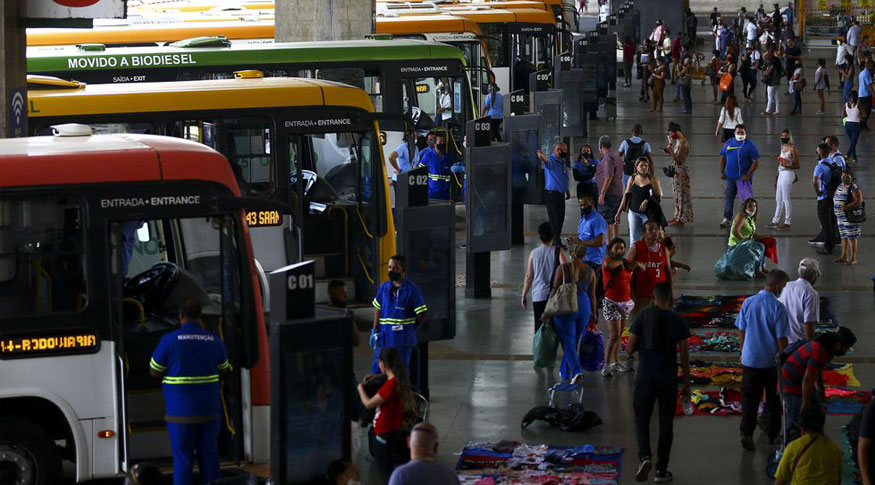 The sector of services grew 0.6% in January, after a leveled-off result in December. That is the eighth non-negative result in a row, with a cumulative increase of 19.6% in the period. Volume of services is still 13.8% below the record level of November 2014, and 3% below the result observed in February 2020, when social isolation measures against Covid-19 had not been adopted. Data comes from the Monthly Survey of Services, released today (9) by the IBGE.
Transportation accounted for the main impact from December to January, with a 3.1% increase. With that result, the sector had a cumulative increase of 29.6% between May 2020 and January 2021, but it is still 2.7% below the February level. "Although increase in the sector has been slightly below that of professional, administrative and professional services (3.4%), the impact was more significant on the overall result. All the segments in the transportation sector recorded increase and that also accounts for the result", says the survey manager, Rodrigo Lobo.
Among transportation activities recording biggest increases are road transportation of passengers, including intercity buses, and air transportation of passengers. "That may be a consequence of the flexibilization of social distancing measures, which led to people's movement between cities in Brazil using public transportation. Maybe these trips are also a characteristic of this time of year, vacation period," Mr. Lobo adds. 
Besides transportation, the sector of professional, administrative and complementary services (3.4%) was the only one to increase in January from December. Between June and January, the sector had a cumulative increase of 13.9%, but has not yet made up for the loss of 20% between November 2019 and May last year. "What calls out attention in this sector is the expansion of technical-professional services, such as engineering services and activities in the engineering and architecture fields, " the researcher says.
Other three sectors surveyed recorded decreases. The most significant reduction was that of other services (-9.2%), which reversed the cumulative gain of 5.7% registered between November and December. "The most significant losses came from brokerage firms. The segment of auxiliary financial services has an important feature which is the payment of performance rates in December. So revenues change and there is a higher basis for comparison. That leads to some relevant return in the subsequent month, January, in this case."
Information and communication services (-0.7%) lost part of the cumulative gain of 4.7% between September and December 2020. "Decreases in the month of January were mainly due to services of software licensing and development, broadcast TV activities, consulting in information technology and portals, content providers and Internet search engines," Mr. Lobo explains.
Services rendered to families fell by 1.5%, second negative rate in a row, with a cumulative decrease of 5.5% in the period. The cumulative increase of 68.5% of the sector between August and November 2020 faced retrogression.
Against the same period in 2020, volume of services fell by 4.7% in January, and accounted for the eleventh negative rate in a row for this indicator and a decrease in four of the five sectors surveyed. The main negative result came from services rendered to households (-27.6%), mainly due to activities regularly conducted face-to-face, such as restaurants, hotels and catering services.
Other decreases came from professional, administrative and complementary services (-6.7%), transportation, auxiliary services and transportation (-4.0%) and other services (-2.2%). The only sector recording increase in January was information and communication services (1.7%).
Tourism activity index increases by 0.7%
In January, the tourism activity index increased by 0.7% from December, when it off (0.0%). The segment increased by 1228% between May 2020 and January 2021, but to get back to the February level, it still has to increase by 42.1%.
"With the expansion of flexibilization and the subsequent increase of movement in the streets, with people traveling, eating at restaurants or using public transportation – by road or air – the tourism sector reflects what is taking place in rendering of many of these face-to-face services. We are still far from reaching the February level, but we have taken steps forward," Mr. Lobo adds.