Monthly Survey of Trade
Retail sales down 1% in January and sector has second negative rate in a row
March 24, 2020 09h00 AM | Last Updated: March 25, 2020 10h50 AM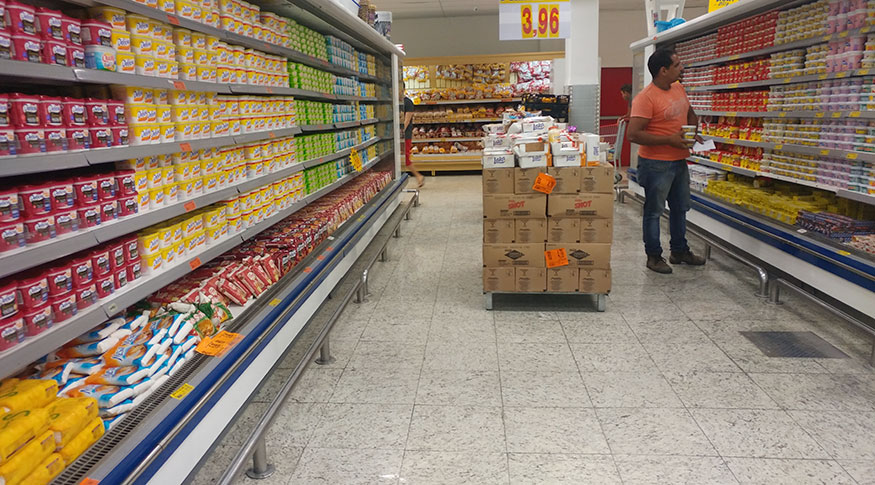 The retail trade opened the year with a 1% drop in the volume of sales in January in comparison with December last year, accumulating in those months two negative results in a row, according to the Monthly Survey of Trade released today (24) by the IBGE. It was the sharpest decrease for a month of January since 2016, when the sector recorded -2.6%. The Institute has also revised the index of December 2019 from -0.1% to -0.5%.
In relation to January last year, the sales rose 1.3%, but the survey analyst, Cristiano Santos, explains that, even though it has risen, the result recorded again losses of pace. "It is growing, but less and less each year. The rate remains 5.4% under the record level achieved in October 2014", says, discarding, for now, any impact from the global coronavirus pandemic. "We need to wait the next months' results to come to a conclusion".
In the comparison with December, two activities that influenced negatively the results were hypermarkets, supermarkets, food, beverages and tobacco, with a retreat of 1.2%; and fuels and lubricants, with -1.4%. Moreover, furniture and household appliances (-1.9%); office, computer and communication material and equipment (-1.6%); and other personal and household articles (-0.2%) were the other three falls out of the eight surveyed activities. For Mr. Santos, "the retreat in January is natural, due to the effect from holidays in the end of the year, as Black Friday and Christmas."
Among the activities which had better results against December are Textiles, apparel and footwear (1.3%); Books, newspaper, magazines and stationery (0.2%); Pharmaceutical, medical, orthopedic articles, toiletries and cosmetics (0.1%).
The retreat in sales, in the comparison with December, was followed by 16 out of the 27 Federation Units, with a highlight to Amapá (-10.4%), Bahia (-6.9%) and Tocantins (-5.6%). On the other hand, among the 11 highs recorded in the month, the highest were verified in Rondônia (5.2%), Roraima (3.4%) and Acre (3.2%).
Extended retail grows 0.6% in relation to December
Regarding the extended retail trade, which covers vehicles and construction materials, had an upward trend both in the volume of sales (0.6%), after two consecutive months of retreats, and in the nominal revenue (0.8%). In relation to January last year, the high was more intense, of 3.5%, the tenth positive rate in a row.
The volume of sales of vehicles, motorcycles and parts grew 8.5% against December, while construction material changed -0.1%. Against January 2019, the trade of vehicles rose 10.2%. According Mr. Santos, the increase is explained by the decrease in interests on vehicle purchases for individuals from the second quarter of 2019 on. He claims that the average interest rate was of 19.7% for January 2020, while in January last year it had been of 22.4%.