Agricultural production
Estimate indicates record harvest crop with soybean accounting for half of the production
February 11, 2020 09h00 AM | Last Updated: February 11, 2020 02h30 PM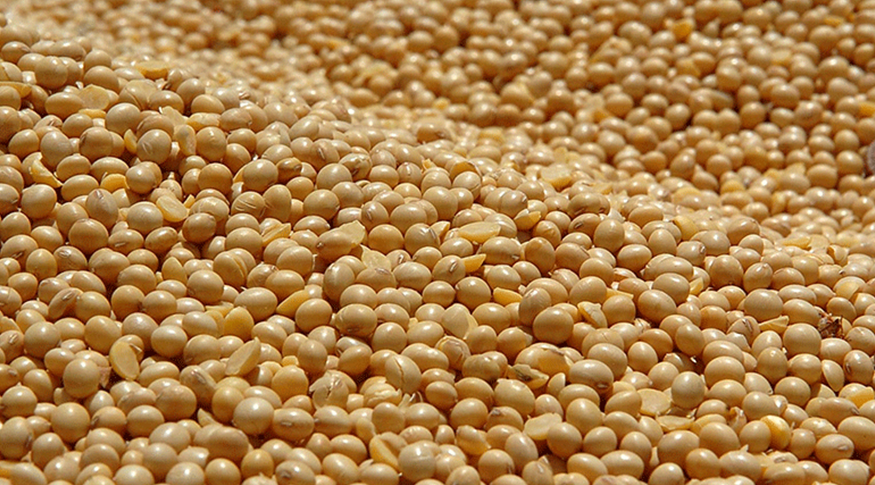 The soybean production might account for half of the volume of the whole national production of grains in 2020, according to the estimates of Systematic Survey of Agricultural Production (LSPA), released today (11) by the IBGE. The survey forecasts that the Brazilian crop might be the highest in the institute's time series, started in 1975, achieving 246.7 million tonnes, 2.2% higher than 2019 results.
The estimate is also a record in soybean production, with a high of 8.7% in comparison with 2019, amounting for 123.3 million tonnes, and in the cotton crop, with increase of 1.6%, achieving 7 million tonnes.
Soybean, corn and rice are the three main products, which together represented 93.2% of the production estimate and contributed to 87.2% of the area to be harvested. In comparison with previous year, 1.3% of the corn area and 2.4% of the soybean area have increased, whereas 2.5% of the rice area has decreased. Producer-friendly prices have been encouraging the cultivation of corn and soybean.
"Those commodity prices had an increase in the last months of 2019, favorable both in the domestic market and foreign market, encouraging the cultivation of those grains. The soybean might achieve half of whole national production and corn, which in the first crop had increased 2.1% in relation to the previous month and 3.9% against previous year, might increase in the second crop production, up to 3.4% higher than previous month", says the IBGE agriculture manager, Carlos Alfredo Guedes.
At the end of January, the 60 kg sack of soybean closed at R$85.33 in the port of Parananguá/PR, according to the soybean indicator released by the Cepea/Eslaq/USP, which represents a decrease of 2.9% in the month but an increase of 10.7% in the last 12 months. The production estimate for 2020 amounted to 123.3 million tonnes, which represents an increase of 8.7% in comparison with the previous harvest. If confirmed, this volume will overcome the record achieved in 2018, reaching a new historical mark.
Regarding the 60 kg sack of corn, it closed January at R$51.16, according to corn indicator released by the Cepea/Eslaq/USP, with increase of 5.22% in the month. The production estimate grew 3.1%, amounting to 96.2 million tonnes, with reviews of the planted  area and the average yield, which increased 0.8% and 2.3%, respectively. Against 2019, the production is 4.4 million tonnes lower, with decrease of 5.6% in the average yield, and increases of 0.8% in the area to be planted and 1.3% in the area to be harvested.