POF
Eating out consumes one third of expenditures of households with food
October 04, 2019 10h00 AM | Last Updated: October 04, 2019 02h48 PM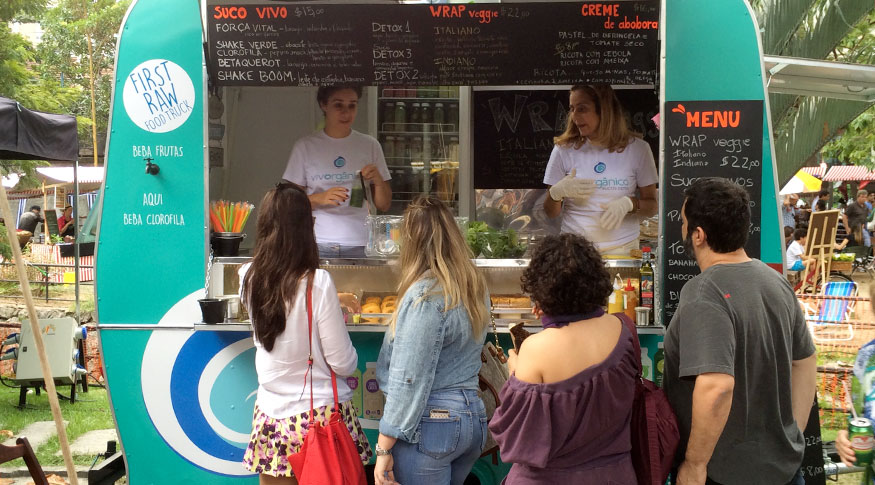 Eating away from home is becoming an option for more and more persons. Of the total expenditures of the Brazilian households with food, nearly one third (32.8%) is dedicated to meals away from home. These data are from the first results of the Consumer Expenditure Survey - POF 2017-2018, released today by the IBGE.
Compared with the data of the previous survey, carried out between 2008 and 2009, the increase in meals away from home in the rural area caused a stir, as it jumped from 13.1% to 24%, while it remained stable in the urban area (around 33%).
"A change in the rural area is possible, like, for instance, more persons working outside or more women in the labor market", commented André Martins, manager of the survey. "The more they access the labor market, the less the time available for consumption at home and fixing food", explained him.
Concerning meals at home, the distribution of the acquired food can portray such habit change. The expenditures with cereals, legumes and oilseeds, products associated with food at home, has been dropping over time, changing from 10.4% in 2003 to 5% in this survey. Having contributed with 3.4% of the expenditures with food in 2003, the group of oils and fats now reached 1.7%.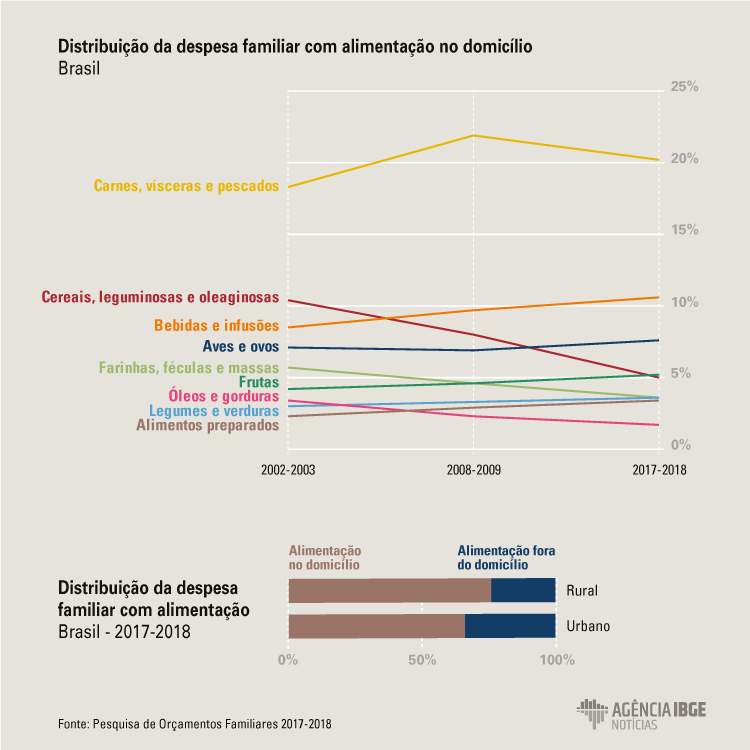 On the other hand, the share of prepared food and beverages or infusions has increased along the surveys. "This is an important factor about the dietary condition of the families, since they are products associated with the consumption of sugar, fat and sodium", explained Martins.
Meals away from home is also a concern for the diet of Brazilians. "The dieticians see this issue with caution, since that there are more chances of consuming food with low nutritional quality, like snacks and fast food", told the POF manager.
A positive point for the researcher is the stability of some types of healthy food, which can be consumed at home and need not to be fixed, like fruits, legumes and greeneries.