Profile of States and Municipalities
Just 5.5% of the municipalities with immigrants have services targeted at this population
September 25, 2019 10h00 AM | Last Updated: September 27, 2019 12h21 PM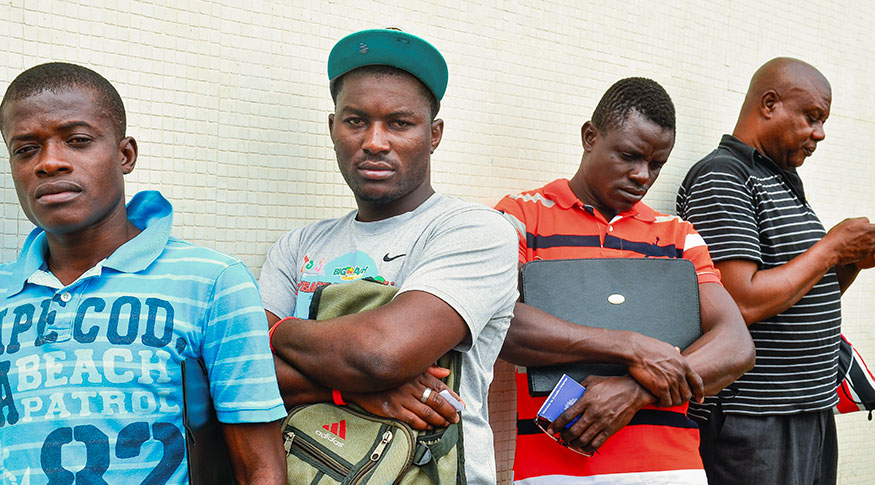 Of the 3,876 municipalities with immigrants, only 215 offer some sort of migration management service, representing 5.5% of this total. When considering all the 5,570 municipalities in the country, including those without record of immigrants, this number increases to 232, but the proportion decreases to 4.1%.
The information is from the Profile of Brazilian Municipalities (Munic) 2018, released today (25) by the IBGE, which investigated, for the first time, the instruments of migration management. To identify municipalities with immigrants, we used the Federal Police database.
Investigated instruments of migration management:
- Cooperation mechanisms between municipalities and other  federative entities;
- Relationship between city halls and immigrant associations or groups;
- Portuguese courses for immigrants;
- Multilingual service in public services;
- Municipal management shelter;
- Reference and Support Centers (CRAIs)
- Interdisciplinary continuing education and training for immigrants.
Immigrant shelters were found in 58 municipalities, including Pacaraima (RR), Boa Vista (RR), Manaus (AM), Porto Velho (RO), Cuiabá (MT), Campo Grande (MS), Foz do Iguaçu (PR) and São Paulo (SP). CRAIs, in turn, were present at 63 municipalities of 17 states, concentrated mainly in the Center-South of the country.
Only 75 municipalities had cooperation mechanisms to foster and develop local public policies aimed at immigrants. The municipalities of Epitaciolândia (AC), Manaus (AM), President Figueiredo (AM), Boa Vista (RR), Normandia (RR) and Pacaraima (RR), which recently received migratory flows from Haiti and Venezuela, were supported at least by one federated entity.
"The migratory management should be on charge of the three spheres, with the federal entity managing inbound and outbound flows, document regularization and international cooperation. As to integration policies, such as language teaching, job positions, access to services, municipal and state spheres should deal with them", says survey manager Vânia Pacheco.
Portuguese for foreigners offered in 48 municipalities
The teaching of Portuguese for immigrants was offered in just 48 municipalities of 11 Federation Units, concentrated in the cities of the South, particularly, Santa Catarina. No municipality of Roraima had Portuguese course in 2018; in Amazonas, just the municipality of Presidente Figueiredo, and, in Rio de Janeiro, just the capital had permanent programs of Portuguese for immigrants. "Those are states with a significant presence of immigrants, according to the records", claimed Vânia.
Another investigated topic was multilingual service in public sectors. "Access to public services is one of the biggest difficulties faced by immigrants. As the supply of Portuguese courses is low, communication difficulties are common and immigrants face problems seeking public services, for example, in health treatments", explained Vânia.
Services offered in another language was found in only 25 municipalities, distributed in 12 states. This service was not offered in any capitals of the Southeast.
The researcher explains that the IBGE itself came up with the initiative to investigate the instruments of migration management: "Brazil has been receiving a large migration flow in several municipalities. It was only fair that we tried to know a little about the existing structures in the municipalities. The intention was to investigate to which extent those municipalities are prepared to deal with the migration issue", she concluded.