Sinapi
Civil construction costs up 0.44% in August
September 06, 2019 09h00 AM | Last Updated: September 06, 2019 10h01 AM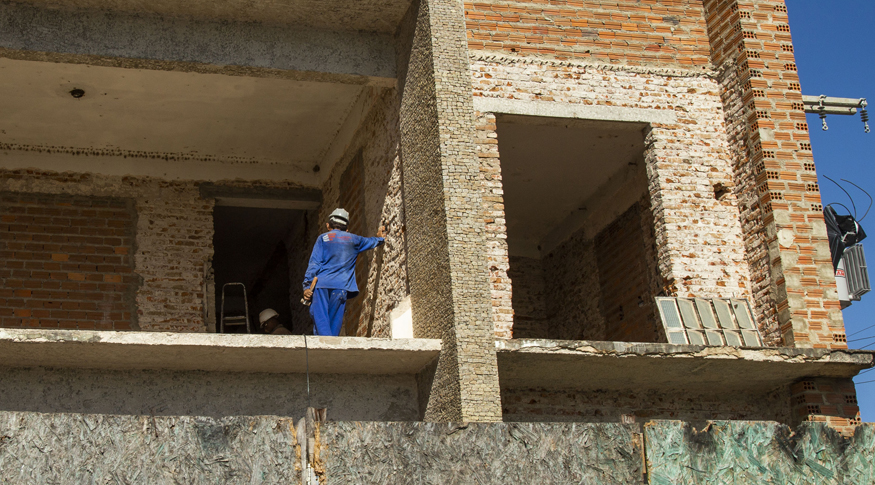 The National Index of Civil Construction (Sinapi) grew 0.44% in August, below the 0.68% increase in July. Sector costs accrue 3.11% in the year and 4.50% in 12 months.
The values per square meter reached R$1,148.65 in August. Of this total, R$602.23 is related to materials, an increase of 0.72% compared to July, and R$546.42 refers to labor force, growth of 0.13%.
With rising costs for professional categories, due to increases after collective agreements, Santa Catarina, with 2.59%, was the state with the highest rise. The state was followed by Rio Grande do Sul (2.37%), Goiás (2.21%), Ceará (1.60%) and Federal District (1.55%), all because of collective agreements.
Even with the agreements in these five states, the impact was not large on Brazil cost. "August did not have a significant increase due to the weight of the Southeast," explains research manager Augusto Oliveira, adding that Minas Gerais had a slight fall and São Paulo was close to stability.
Among the Major Regions, the south of the country had the highest growth of 1.51%. The other regions were 0.14% (North), 0.37% (Northeast), 0.01% (Southeast) and 1.23% (Central-West).