IPCA
Inflation slows down in August pushed by fall of food prices
September 06, 2019 09h00 AM | Last Updated: September 06, 2019 11h21 AM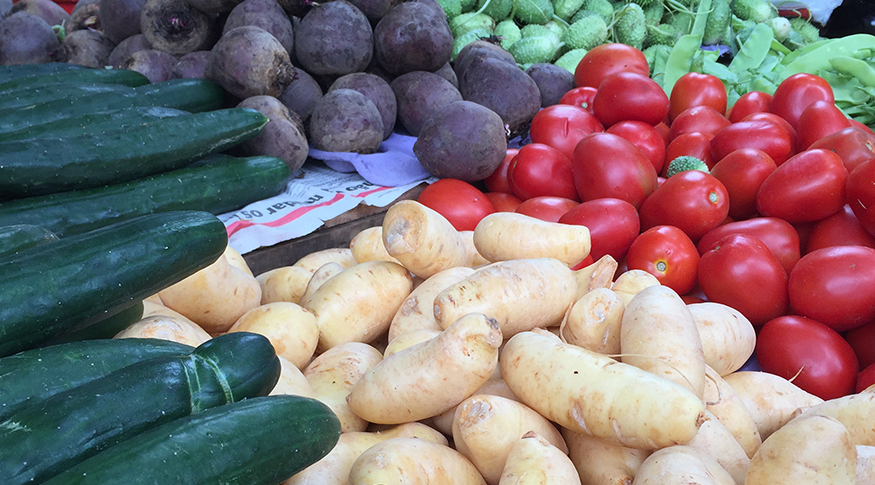 The inflation of August slowed down to 0.11%, after recording an increase of 0.19% in July. The result was mainly influenced by deflation in the groups Food and beverages (-0.35%) and Transportation (-0.39%). Housing, with an increase of 1.19% was the group accounting for positive contributions. 
These data are found in the Extended National Consumer Price Index, released today by the IBGE. 
According to the manager of the survey, Pedro Kislanov, the fall of prices of some of the most consumed food products in the country resulted from the increase of supply in places of purchase. That was what happened, for example, to tomato (-24.49%), potato (-9.11%) and green vegetables (-6.53%).
In the group Transportation, the biggest impact came from airfares, which recorded a decrease of 15.66%, after increases of 18.90% and 18.63% in June and July, respectively. "After price adjustments in the vacation months, airfares were at a higher price level, and now are back to lower levels", Pedro Kislanov explains. 
In terms of higher results, Housing accounted for the main positive impact on the month's IPCA, influenced by the rise of 3.85% in electricity. That occurred after the introduction of the red tariff flag level 1, in August, which charges R$ 4.00 per each 100 kW consumed.
Seven areas recorded deflation in the month
In the month. among the 16 areas where the IBGE measures inflation, seven recorded deflation. The prices in August were lowest in Vitória (-0.50%), Aracaju (-0.47%), São Luís (-0.31%), Campo Grande (-0.21), Belém (-0.20), Rio de Janeiro (-0.06) and Porto Alegre (-0.04%).
In Vitória, the fall of prices was pushed by the decrease of 6.48% in electricity fares, in effect since August 7. That caused deflation of 8.64% in this item. 
"At this time of year inflation is usually lower, because the rise of monitored prices, for example, urban buses, are concentrated in the beginning of the year", the survey manager adds.