Continuous PNAD
Unemployment falls to 11.8%, but 12.6 million are still searching for work
August 30, 2019 09h00 AM | Last Updated: August 30, 2019 10h20 AM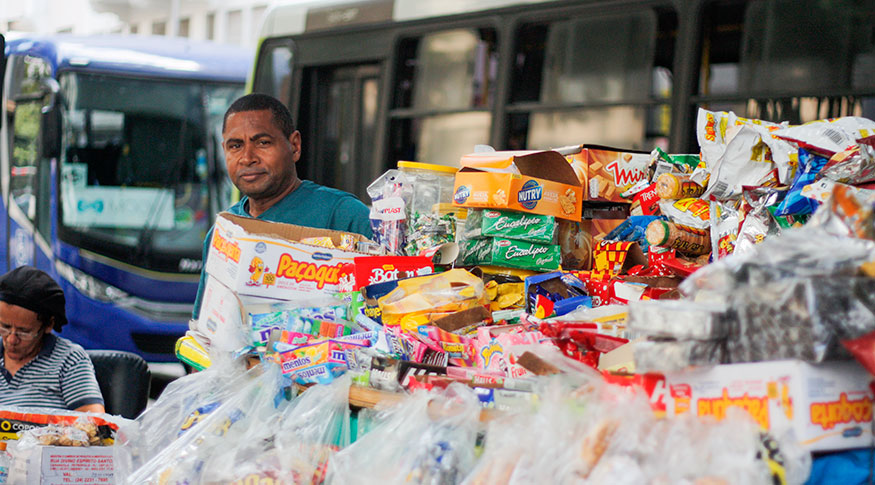 The unemployment rate fell from 12.5% to 11.8% from the quarter ended April to the quarter ended July, with a decrease by 609 thousand persons. Despite the decrease of 4.6% in the period, the country still has 12.6 million persons looking for a job. These area results from the Continuous National Household Sample Survey (Continuous PNAD), released today by the IBGE. 
"The increase by 1.2 million persons in the employed population, with significant release of pressure over the labor market (a total 609 thousand unemployed persons), caused that considerable retraction in the rate", says the manager of Continuous PNAD, Cimar Azeredo.
Work without a formal contract hits record figure
However, the reduced unemployed rate is related to the increase of informal work. In the quarter ended July, the total number of persons employed in the private sector, without a formal contract, reached 11.7 million persons, the highest result in the time series that started in 2012. Increase versus the previous quarter was 3.9%; that means a total 441 thousand persons in this category. Against the quarter ended July a year ago, there was increase of 5.6%, meaning 619 thousand persons more. 
Another factor related to informality is self-employed workers, who also reached the highest level in the series: 24.2 million persons. The recorded increase was 1.4% in comparison with the previous quarter (February - April 2019), meaning 343 thousand persons. In comparison with the previous year, the indicator also recorded increase (5.2%), by an estimated 1.2 million persons.
"Since the beginning of the economic crisis the participation of sef-employed work has increased due to lack of opportunities in the formal market. One of the signs of recovery of labor market, considering previous experience at moments of crisis, is the decline in this form of participation, but which reached its highest level this quarter".
In the quarter, there were approximately 28.1 million underutilized persons in the country. That group had stability against the previous quarter, and in comparison with the quarter ended July 2018, an increase by 703 thousand underutilized persons.