National industry
Industrial production falls 0.6% in June, recording the second negative month
August 01, 2019 09h00 AM | Last Updated: August 01, 2019 05h01 PM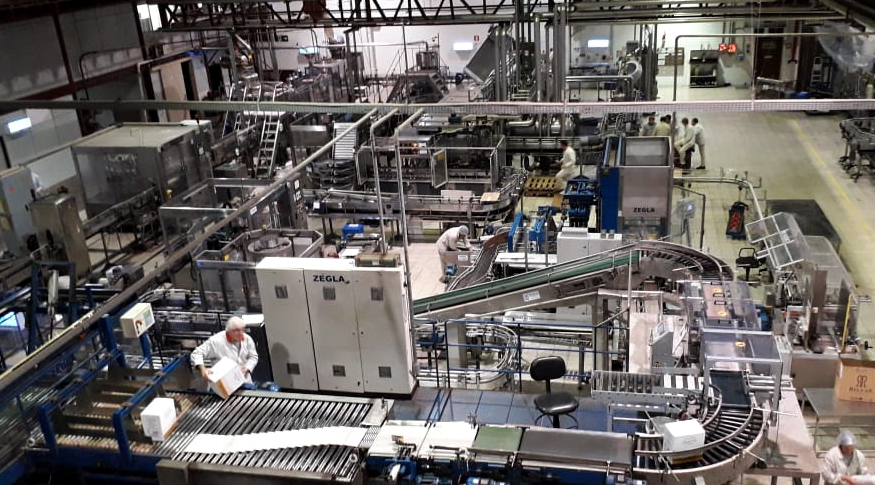 The 0.6% decrease in production in June took the national industry to the second month of negative results in a row, after a drop of  0.1% in May. The pace of decline in the sector, compared to May, reflects the reduced production in 17 of the 26 activities and in all Major Economic Categories of intermediate goods, consumer and capital goods.
With this result, the industry stays 17.9% below the record hit in May 2011. The information is found in the Monthly Survey of Industry, released today by the IBGE. At the end of the second quarter, the sector decreased 1%, as compared to the same quarter of 2018.
In the comparison with June 2018, industry fall was sharper, 5.9%, accumulating -1.6% in the first half of the year. Besides the pace of decline, the calendar effect had a negative influence, since June 2019 had two less workdays than June last year. 
The survey also found negative results for the last 12 months, with a drop of 0.8%, keeping the downward trend started July last year. 
Among the 17 activities that drove production down, in the comparison with May, are food products (-2.1%), machinery and equipment (-6.5%) and motor vehicles, trailers and bodies (-1.7%).
Those three activities represent nearly a third of the total production and followed the industry behavior, with the second month of decrease. "Those are important sectors that need a stronger domestic demand and that are directly affected by a labor market still far from a consistent recovery", says survey manager André Macedo.
Also, in relation to the previous month, there were losses in all major economic categories, with a highlight to the 1.2% result in consumer, semi- ans non-durable consumer goods. The other negative rates were in durable consumer goods (-0.6%), capital (-0.4%) and intermediate goods (-0.3%). 
Mining and quarrying industry up 1.4%, but still under Brumadinho's effect
Among the nine sectors that enhanced production in June, with a highlight to mining and quarrying. The sector advanced 1.4% in relation t o May, the second negative rate in a row, interrupting four months of decrease, when it accumulated -25.6%.
In comparison with June 2018, the mining and quarrying sector fell 16.3% and exerted the largest negative influence, still under the effects of the tailings dam rupture in Brumadinho (MG).
"There is a hindrance in legislation that leads some mining and quarrying activities to close their doors or operate at a slower pace. It is the activity with the main negative influence in the annual comparison, whether compared to June 2018, or accumulated in the year", concludes the survey manager.