Contas Nacionais
GDP falls 0.2% in first quarter pressed by mining industry
May 30, 2019 09h00 AM | Last Updated: May 30, 2019 12h17 PM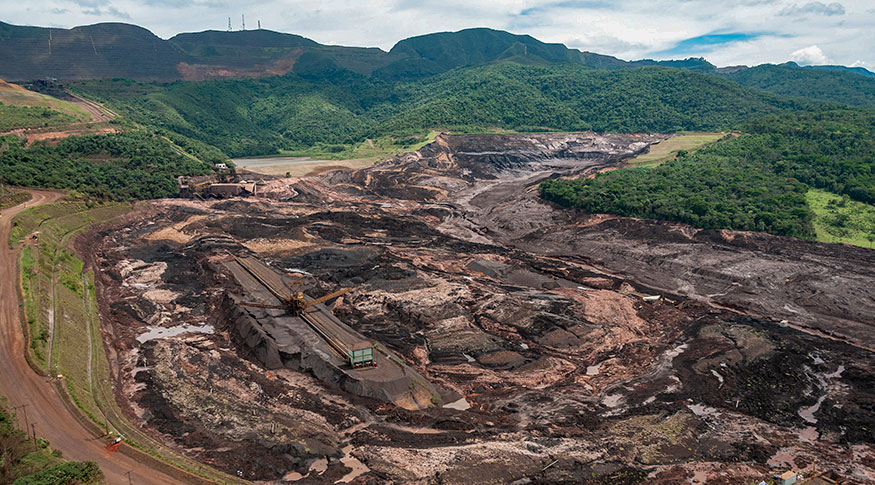 In the seasonally-adjusted series, the national Gross Domestic Product - GDP dropped 0.2% in the first quarter of 2019 against the fourth quarter of 2018. It was the first negative figure in this type of comparison since the fourth quarter of 2016 (-0.6%) and it was pressed, to a great extent, by the declines in industry (-0.7%) and agriculture (-0.5%). The information, which is part of the System of Quarterly National Accounts, was released today by the IBGE.
The strong drop of the mining and quarrying industry (-6.3%) exerted a big pressure on this result. "The incident in Brumadinho and the resulting alert state in other mining sites affected all this sector", explains Claudia Dionísio, IBGE manager of Quarterly Accounts.
 The manufacturing (-0.5%) and construction (-2.0%) industries also affected services, which changed 0.2%. Two relevant activity groups remained negative: trade (-0.1%) and transportation and storage (-0.6%). "These activities depend, to a great extent, on the industrial output and reflect its performance in the quarter, which was negative for all the economic categories", says Dionísio. On the other hand, other services activities registered positive figures, like information and communication (0.3%) and financial activities (0.4%).
Agriculture also changed negatively in this period (-0.5%). Important harvests in the first quarter caused the estimate of the annual output to retreat, like soybean (-4.4%) and rice (-10.6%), whereas corn and cattle breeding recorded positive figures.
Consumption of households increases 1.3% over the first quarter of 2018
In the comparison with the first quarter of 2018, on the side of the expenditures, all the components of the domestic demand increased. The consumption of households increased 1.3%, mainly due to the improvement of the consumer credit and of the wage bill in this period. Gross Fixed Capital Formation (0.9%) and the consumer expenditure of government (0.1%) also rose. In the foreign sector, exports increased 1.0%, while imports fell 2.5%.
Compared with the fourth quarter of 2018, Gross Fixed Capital Formation (-1.7%) and exports (-1.9%) declined in the quarter, whereas consumption of households (0.3%), consumption of government (0.4%) and imports (0.5%) posted positive figures.
"The consumption of households was the pillar that sustained the indicator in this period. It could be better, though we still have a high unemployment rate and an inflation that, even under control, is still at a higher level", concludes Dionísio.