Quadro geográfico para estatísticas
Publication gathers territorial divisions and integrates geosciences and statistics
May 02, 2019 10h00 AM | Last Updated: May 02, 2019 03h13 PM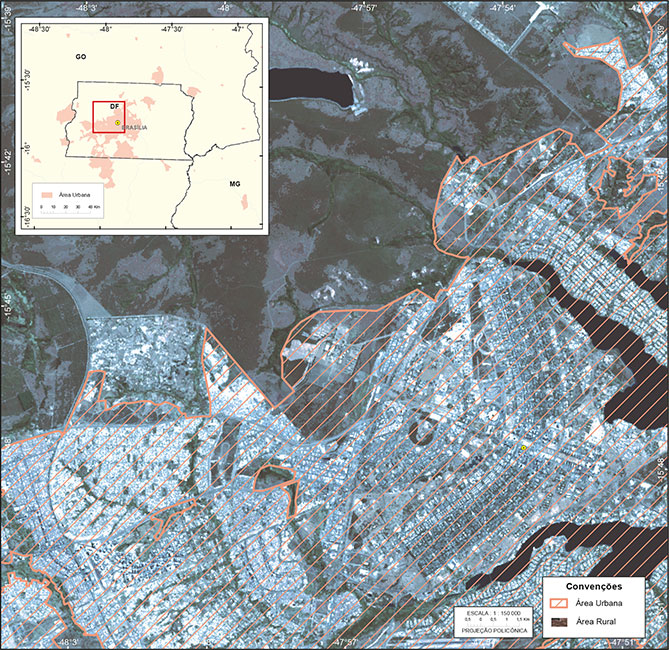 The IBGE launches today (2) the Geographic Chart of Reference for the Production, Analysis and Dissemination of Statistics, which includes specifications and thematic maps of 39 Brazilian legal and institutional territorial divisions. The publication strengthens the relation between the areas of geosciences and statistics, by providing a referential to access and understand the official data in a comparable and spatially integrated way.
For example, the legal divisions include the states and municipalities, the metropolitan areas, the Legal Amazon and the Indigenous lands. Created by the IBGE, the institutional divisions include the enumeration areas, subnormal agglomerates, urban concentrations, the statistical grid and the geographic regions.
Among other data, the document shows the existence of 505 Indigenous lands in the Brazilian territory, distributed along 416 municipalities and periodically updated every ten years.
"The Chart is a milestone of territorial reference, destined to be consulted by the population in general", states Cayo Franco, an IBGE geographer. "this initiative aligns the IBGE with other geographic and statistical offices around the world".
Franco says that some divisions are related to the 2010 Population Census, whereas others came from external offices: "the Semiarid is a division that came from Sudene and it was recently updated, while the Legal Amazon came from Sudam".
"Originally from the IBGE, the major regions are not institutional anymore and were incorporated into the legal divisions used in the whole country", complements Franco.
The publication includes specifications with information about the divisions, like updating cycle, legislation of reference, year of the last update and municipalities related to the territorial division. The idea is that the users can understand the formation of each division, as well as view all the versions of the geographic division over time.
"In the future, we plan to also include the natural divisions, like the biomes and river basins, as well as create an interactive platform to integrate the systems", says the IBGE geographer.