IBGE and Ministry of Culture begin to discuss the creation of the Culture Satellite Account
September 04, 2017 05h48 PM | Last Updated: September 22, 2017 01h59 PM
The President of the IBGE, Roberto Olinto Ramos, and the Minister of Culture, Sérgio Sá Leitão, met last Friday, September 1st, at the IBGE headquarters in Rio de Janeiro, to discuss about the creation of the Culture Satellite Account. They decided to create an executive committee to discuss this issue. A new meeting is scheduled for the beginning of next October.  
Like the Health Account, calculated since 2000 by the IBGE´s Coordination of National Accounts, the Culture Account will provide a comprehensive view of the cultural activities within the economy, including their production chains and the production of knowledge. The Culture Account will establish the weight of the economic activities of this sector in the Brazilian Gross Domestic Product - GDP.
Roberto Olinto made clear that it is a long-term project. "A satellite account gets more information from the moment it becomes a systematic activity, which allows to expand the produced information even more. It gets five to six years for such a project to mature", said him.
Minister Leitão stressed the importance of prizing culture as a whole set of economic activities. "Culture has a very strong economic dimension and the indicators related to its activities are off the radar", commented him.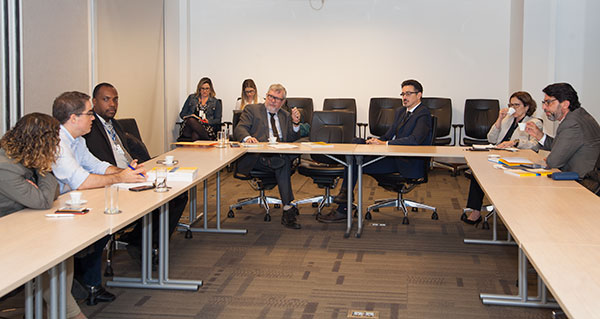 Sonia Val, IBGE´s head of the office, Claudio Crespo, director of Surveys, Barbara Cobo, coordinator of Social Indicators, Leonardo Athias, researcher, and Mansur Basset, secretary of Culture Economics of the Ministry of Culture, also participated in the meeting.
Text: Diana Paula de Souza
Photos: Licia Rubinstein