Institutional partnership
IBGE signs technical cooperation agreement with SPU for exhibit at the Finance Palace
November 16, 2023 06h40 PM | Last Updated: November 20, 2023 09h45 PM
The IBGE signed, last Thursday (16), a technical cooperation agreement with the Brazilian Federal Assets Office (SPU). The event took place at the Finance Palace Auditorium, downtown Rio de Janeiro, in a ceremony that also celebrated the 80th anniversary of the building. On behalf of the IBGE, executive director Flávia Vinhaes attended the event and joined representatives of the Brazilian Federal Assets Office, of the National Archives of Brazil, of the Ministry of Culture, of the Ministry of Finance and the National Treasury Attorney's General Office. Other IBGE members attending the ceremony were Denis Maracci, assistant to the President's office and Claudio Stenner, director of Geosciences.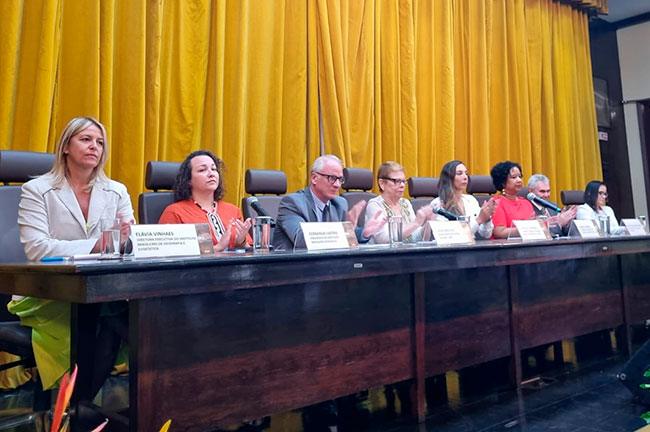 The agreement is based on six axes, among which is the project IBGE Collection. The objective is to recover, preserve and make visible to society cartography production, images and historic documents both of the Institute and of SPU, including and exhibit expected to take place on the ground floor of the Finance Palace.
Inaugurated in 1943, the neoclassic building was the headquarters of a number of federal institutions in the last eight decades, such as the Federal Revenue's Office, the Brazilian Federal Assets Office and the Federal Court of Accounts. The Building, whose facade has been recently remodeled, houses the Museum of Federal Finance Department and the biggest library in the world, with more than 150 thousand books. In 2005, the Finance Palace was listed as national heritage by the National Institute of Artistic and Historical Heritage (Iphan).
"The agreement is of fundamental importance for the sharing of space and equipment and the reduction of costs in order to improve internal management. We are very optimistic and hope to generate positive results for both agencies and to benefit society as a whole," said Flávia Vinhaes.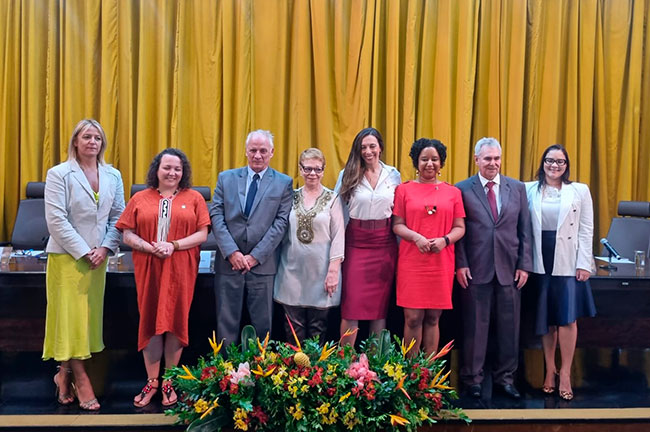 The agreement also includes the pilot project for the Census of Federal Real Estate Assets, which is intended to study the feasibility and activities of a real estate census, and of program Racionaliza (Rationalize), aimed at the rational use of real estate assets by the IBGE and SPU.
Within the scope of the agreement, the IBGE will also help the SPU with common-interest mapping and cartography, besides the integration of platform, data and information and a training program for servants in both institutions. "We know how important the IBGE is, and we had been attempting to establish such a partnership for a while; it is great that it will finally take place," said Lúcio Andrade, Federal Assets secretariat.