New President
Lula attends Marcio Pochmann's inauguration ceremony as president of IBGE
August 18, 2023 05h40 PM | Last Updated: August 21, 2023 01h04 PM
The president of Brazil, Luiz Inácio Lula da Silva, attended the inauguration ceremony of the new president of IBGE, Marcio Pochmann, last Friday (18). The event, held at the auditorium of the Ministry of Planning and Budget, in Brasília, was also attended by minister Simone Tebet and many other ministers. The 61 year old economist, professor and researcher will succeed Cimar Azeredo, director of Surveys, who had been IBGE's acting president since January this year.
In his speech, Mr. Pochmann referred to the 150 years of Censuses in Brazil, which have been conducted since the Empire period, and the mentioned the relevance of IBGE for guaranteeing the scientific nature of figures. Mr. Pochmann said he is "motivated and honored for this mission he was given by President Lula". He also remarked about the double strategic function of the Institute. "On the one hand, that is a mirror of the nation, which continuously reveals how many we are, how we are, how we live, work, dwell, eat and so on. A real business card introducing Brazil to the world. And also a compass to guide the nation by monitoring desired trends, changes in path and future macrotrends."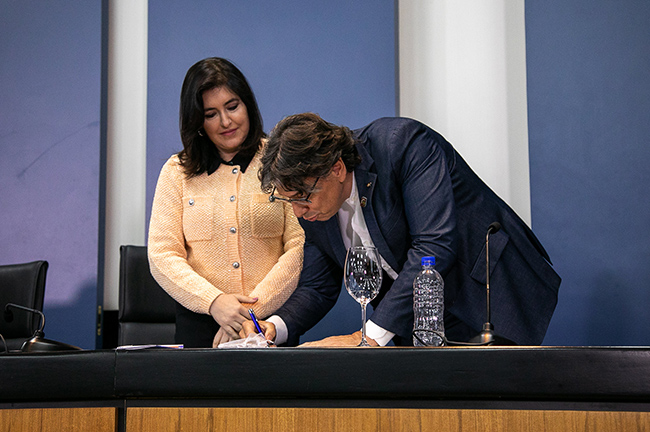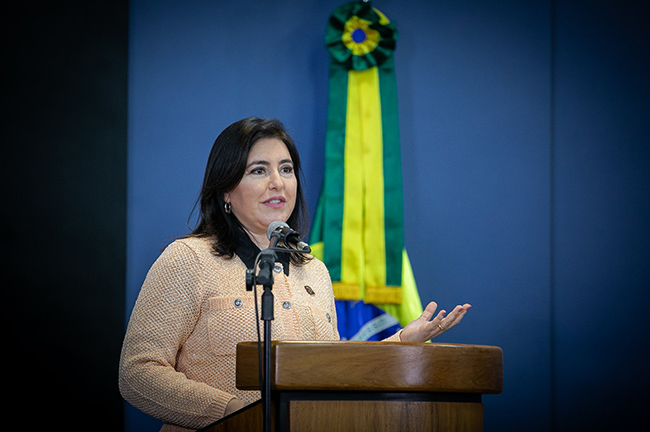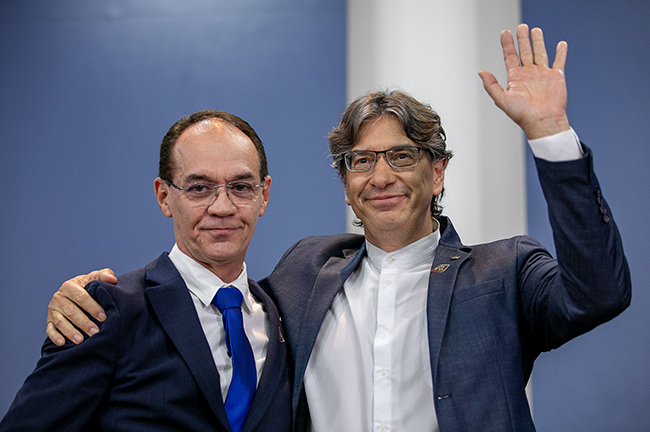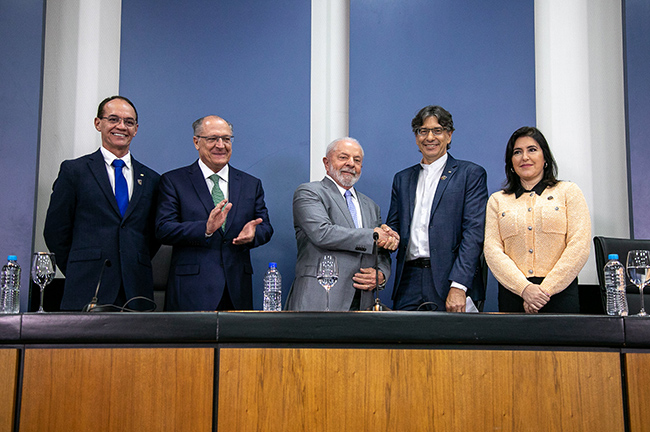 Born in Venâncio Aires, state of Rio Grande do Sul, Marcio Pochmann has a degree in Economic Sciences from the Federal University of Rio Grande do Sul (UFRGS) and a post-graduate degree in Political Sciences from Associação de Ensino Superior do Distrito Federal (Higher Education Association of the Federal District). He got a PhD degree in Economic Science at the State University of Campinas (Unicamp), in the 1990's. There he also took a postdoctoral program, concluded in 2013, Iin the field of Applied Social Sciences and worked as associate professor and full professor. He was president of the Institute for Applied Economic Research (Ipea) between 2007 and 2012, and president of Perseu Abramo Foundation from 2012 to 2020, besides secretary of Development, Labor and Solidarity in the city of São Paulo, when Marta Suplicy was mayor of the capital.
Head of the Planning Ministry, which the IBGE is linked to, minister Simone Tebet welcomed the new president. "Now, with you as president, the IBGE, which is part of the national heritage, will remain at the service of the Brazilian society." She also thanked the entire team of enumerators, supervisors technicians who "worked their fingers to the bone" throughout the 2022 Population census, especially the acting president Cimar Azeredo.
Cimar Azeredo replied and said he was fulfilled "to have conducted the best and most technical Census ever" and stated that Marcio Pochmann will be welcome at the IBGE, for that is a tradition in the Institute and among its servants. "We are looking forward to helping you build an even better IBGE. We wish you luck in this new enterprise."
Click here to watch Marcio Pochmann's speech.