IPCA-15
Inflation preview stands at 0.69% in March
March 24, 2023 09h00 AM | Last Updated: March 27, 2023 12h30 AM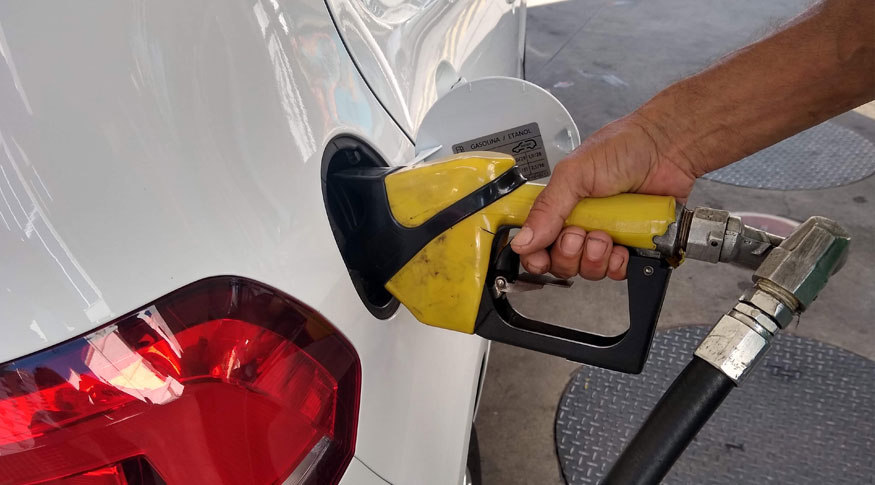 Inflation preview in March up 0.69%, after the index of 0.76% in February. The Extended National Consumer Price Index 15 (IPCA-15), released today (24) by the IBGE shows that the main change and impact on the index came from Transportation, with 1.50% and 0.30 p.p. respectively. IPCA-E, cumulative IPCA-15 by quarter, stood at 2.01%, below the 2.54% registered in the same period last year. In the last 12 months, the IPCA-15 changed 5.36%, below the rate of 5.63% recorded in the immediately previous 12 months. In March 2022, the rate was was 0.95%.
Except for Household articles, whose prices dropped 0.18%, all the other groups of products and services surveyed recorded increases in the month of March. The highlight was Transporation, responsible for the highest change and main impact on the index. There was deceleration in this group from February, when there was a chenge of 0.08%. The groups Health and personal care (1.18% and 0.15 p.p.) and Housing (0.81% and 0.12 p.p.) followed. Food and beverages (0.20% and 0.04 p.p.), on the other hand, decelerated from the previous month, when there was a change of 0.39%. The other groups stood between 0.08% in Education and 0.75% in Communication. 
The rise in gasoline prices (5.76%), subitem accounting for the main individual impact on the IPCA-15 of March (0.26 p.p.) was a determining element for the hike in the group Transportation. The rise of ethanol (1.96%), which had fallen by 1.65%, also accounted for that result. Diesel (-4.86%) and vehicle gas (-2.62%) recorded a decrease, differently from other fuels (4.67%). Another aspect to be highlighted was the rise of 9.02%, in ride sharing services, after a decrease of 6.05% last month.
In Health and personal care, pefumes (5.88% and 0.06 p.p) accounted for the biggest influence, opposite to what was observed in February, when prices had fallen by 1.66%. As a result, personal hygiene items recorded an increase of 2.36% in the IPCA-15 of March, also influenced by make-up articles (3.81%), soaps (1.85%) and hair products (1.34%). Besides, health insurance (1.20%) still encompasses monthly shares of price adjustmen for new and existing contracts for the period 2022 - 2023.
In the group Housing, the main factor for the hike of 0.81% was residential electricity (2.85% and 0.11 p.p.). In the group Housing (0.81%), the highlight was residential electricity, with a hike of 2.85% and a contribution of 0.11 p.p. The changes in areas ranged between -1.13% in Rio de Janeiro, with a drop of PIS/COFINS and 11.66% in Belo Horizonte, where the fares for use of transmission (TUST) and distribution systems (TUSD) were reincluded in the ICMS database, which also occurred in Porto Alegre (10.76%) and Curitiba (10.42%), and in one of the concessionnaires in São Paulo (1.12%). In Rio de Janeiro, there was price adjustment in teo concessionnaires surveyed, by 7.49% and 6.00%, respectively. Both went into effect on March 15, last day of the period of reference of IPCA-15.
The deceleration of Food and beverages resulted from significant fall of prices of potato (-13.14%) and tomato (-6.34%). Onion (-12.13%), soybean oil (-2.47%), surloin (-2.04%) and chicken pieces (-1.94%) were other subitems that also recorded fall of prices. On the other hand, the prices of hen eggs rose 8.00% this month.
Food away from home went from 0.40% in February to 0.68% in March, which can be seen as a result od changes above those in the previous month both in snacks (1.02%) and meals (0.50%).
The result of Household articles , the only group with a drop in March, was influenced by the decrease in 1.81% of items in television, sound and computing, mainly tv sets (-1.89%) and personal computers (-1.68%).
Regarding regional indexes, all the areas surveyed recorded rises of prices in March. Porto Alegre and Curitiba recorded the biggest changes, both with 1.13%. In both cases, electricity was the main responsible one, with changes of 10.76% and 10.42%, respectively. The lowest result was that of Salvador (0.37%), influenced by drops of 10.35% in airfares and of 9.13% in voluntary car insurance.
More about the survey
The IPCA-15 differs from the IPCA, the official inflation in Brazil, only in the period of data collection and geographic coverage. In order to estimate IPCA-15, the prices collected from February 11 to March 15, 2022 (reference) of 2023 were compared with the ones in force from January 13 to February 10, 2023 (base). (base).
The target population of the IPCA-15 encompasses households with earnings between 1 and 40 minimum wages, whatever the source, living in the following metropolitan areas: Belém, Fortaleza, Recife, Salvador, Belo Horizonte, Rio de Janeiro, São Paulo, Curitiba, Porto Alegre, as well as the Federal District and the municipality of Goiânia. Please take a look at the complete results at Sidra.