2022 Census
IBGE and Ministry of the Indigenous Peoples Affairs join efforts to finish Census in the Yanomami territory
February 10, 2023 04h00 PM | Last Updated: February 13, 2023 05h32 PM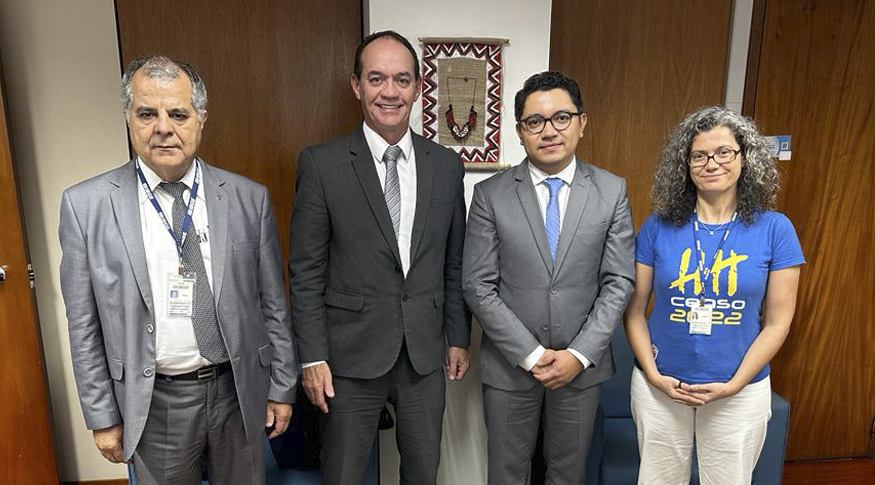 The IBGE and the Ministry of the Indigenous Peoples Affairs (MPI) have made a commitment to finish data collection for the 2022 Census. That was the main message reinforced in two meetings held with representatives of the Institute of this recently created Ministry. In Brasília, on Thursday (9), the IBGE acting president, Cimar Azeredo, was received by the executive secretariat of the MPI, Eloy Terena. And during actions effected by the Ministry in Boa Vista, this week, minister Sônia Guajajara kept in touch with the Census operational coordinator, Cláudio Barbosa, and IBGE servants who work at the Roraima office.
"It is estimated that 50% of the population in the Yanomami territory has not participated in the 2022 Population Census. I am striving to create options for enumerators to access indigenous lands and include our people," the minister said. "In this respect, data collection by the IBGE should be seen as part of the emergency response given to the Yanomami people," says the manager of Traditional Territories and Protected Areas for the IBGE, Fernando Damasco, who participated in the meeting with the minister.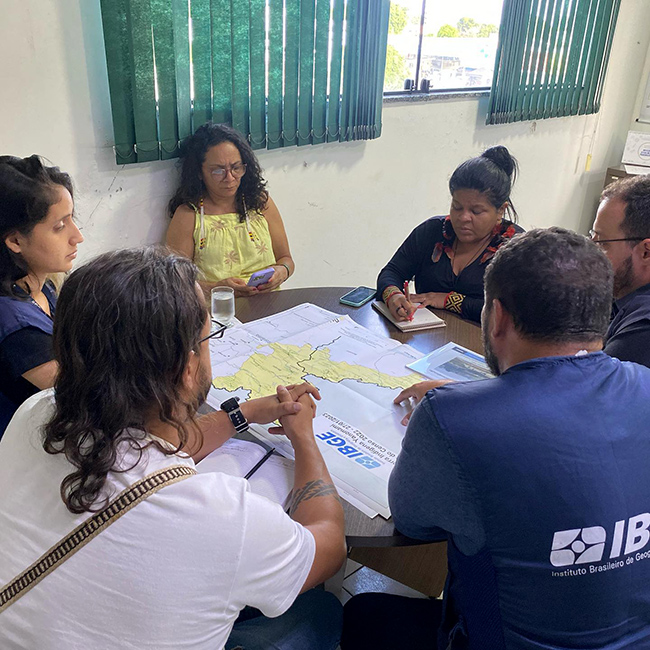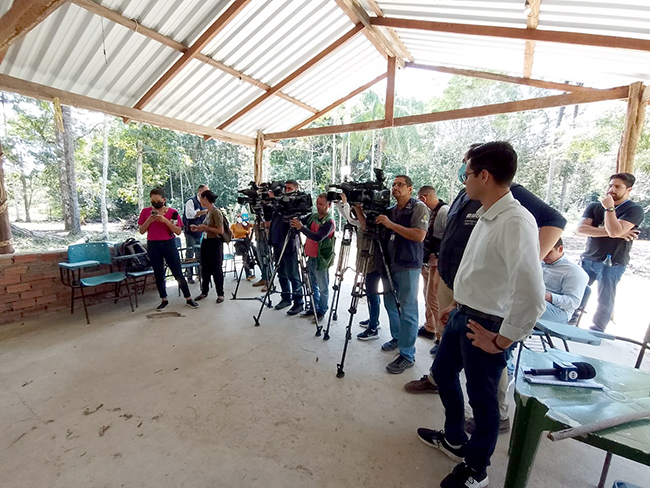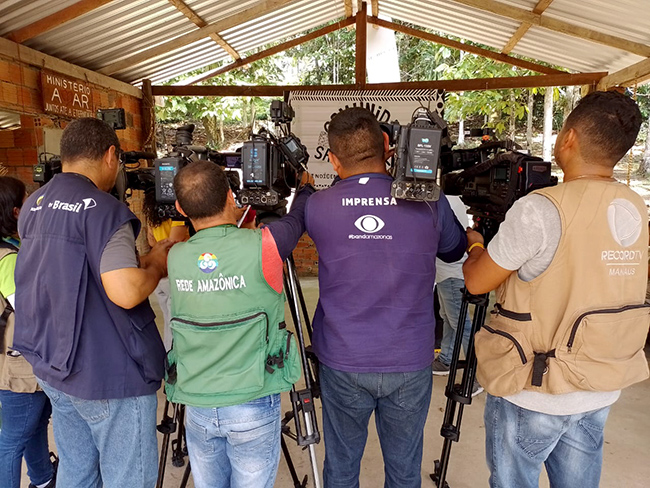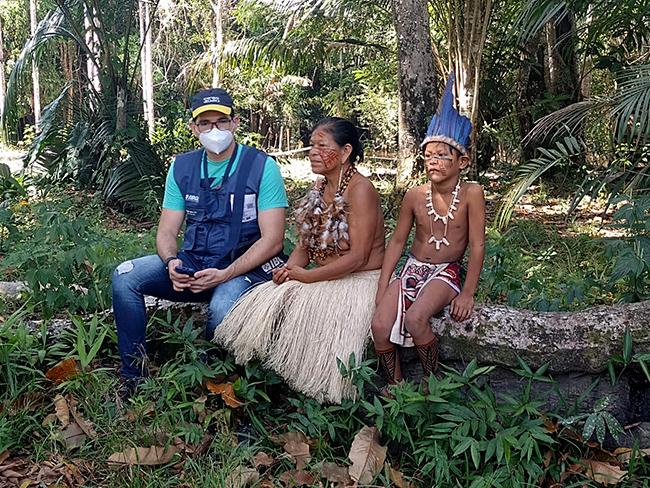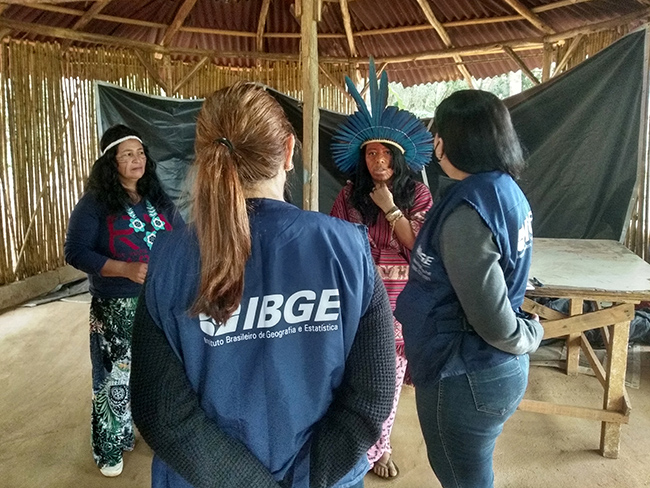 Support from FAB
In the Federal Capital, Cimar Azeredo reported to the secretary the current status of data collection among indigenous peoples – with a total of 95% of enumeration areas already finished – and the specific data collection plan for the Yanomami Land, which will count on support from the Brazilian Air Force (FAB). "We are ready to receive logistical support from military groups headquartered in Manaus, in order to finish the enumeration of the residents of Yanomami in the states of Roraima and Amazonas, and on the Waijãpi Indigenous land, in the state of Amapa, " Mr, Azeredo informed.
The secretary Eloy Terena highlighted that the IBGE Indigenous Census is an essential instrument for the Indigenous care policy. Also attending the meeting in Brasília, Marta Antunes, coordinator for the IBGE Census of Traditional Peoples and Communities, was optimistic about interinstitutional relations. "Joint efforts have exceeded operational and logistical difficulties since the start of data collection, on August 1st, and only then will we be able to fulfill this mission in the following days," she added.
Get to know more about the Census in Indigenous Territories:
Attended by two ex presidents of Funai, event calls attention to coverage of indigenous territories in the 2022 Census