IBGE launches fortnightly podcast on Census history
January 30, 2023 10h00 AM | Last Updated: January 30, 2023 05h41 PM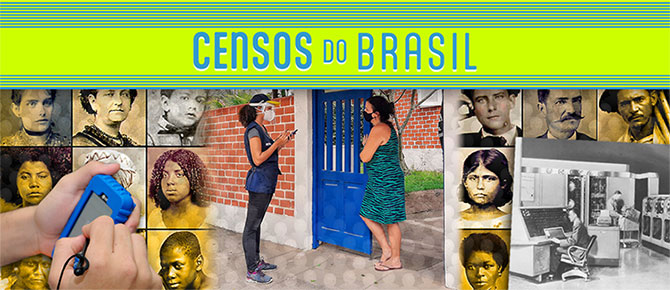 The 2022 Census data collection is close to an end, but the history of Census operations still bears fruit. From next Monday (30) on, IBGE Memory will make available the podcast "Censuses in Brazil". Focusing on straightforward and informative language, the 12-episode series shows facts and trivia collected throughout 150 years of enumeration of the Brazilian population, starting in the Imperial period and seen up to this day.
The first episode, 24 minutes long, deals with the first enumeration in the country, in 1872. In February there will be editions on the censuses of 1890 and 1900 (on the 13th) and the survey of 1920 (on Feb 27). Every two weeks a new product will be available, always on Mondays. The last podcast is expected for July 3rd, and it will explain details about the 2022 Census.
Based on history and enriched with interviews given by experts, the podcasts will be available air every two weeks on the IBGE Institutional Memory and on the main podcast platforms, such as Spotify, Google and Apple.
"Our intention is to be a channel to disseminate the work of the Institute and show the results of the population censuses," says Gerlaine Braga, manager of Library, Information and Institutional Memory of the IBGE, responsible for this product. The programs have been produced since last year, and used as much as possible the material available in statistical, historical and sound archives at the IBGE Library.
The series is based on different sources of information, all of which are mentioned at the end of each episode. One of these sources is the book "History of Brazilian Statistics," by professor Nelson Senra, one of the interviewees. Other important figures of great importance in the elaboration of this Project were Vera Abrantes, Institutional Memory coordinator, historian Leandro Malavota and journalist Claudio Marques.
Archivist Fabio Carvalho, who is the producer, writer and narrator of the series, expects the podcast will help make information about the Census better known. "I hope the program will have a huge audience and that the intimate and informal style we use to communicate will make people more interested in our work and in our history, thus bringing the IBGE even closer to society."