Sinapi
Construction prices rise 1.65% in June and hit 7.52% in the first semester
July 08, 2022 09h00 AM | Last Updated: July 08, 2022 10h54 PM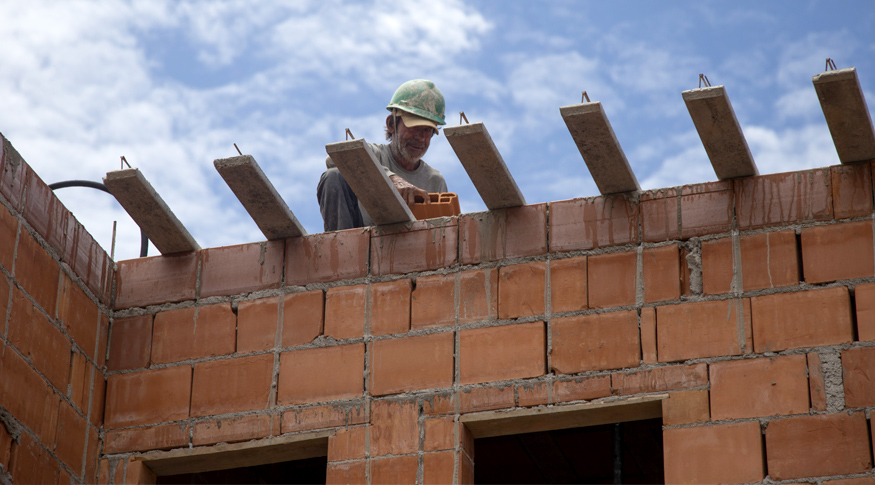 The National Index of Civil Construction (Sinapi), released today (08) by the IBGE, recorded an increase of 1.65% in June, with a drop of 0.52 percentage points from the previous month (2.17%), and yet recording its second highest rate in 2022. The first semester closed at 7.52% and the cumulative index in 12 months (14.53%) recorded a result slightly below the 15.44% registered in the 12 previous months.
The national cost of construction, per square meter, which in May was R$1,601.76, increased to R$1,628.25, with R$974.47 relative to material, and R$653.78 to workforce. Workforce registered 2.35%, and fell 0.14 percentage points from the previous month (2.49%), despite the collective agreements signed in this period. Compared with June last year (2.60%), the index dropped 0.25 percentage points.
"The result of June was influenced by workforce, which, in some states, mainly in Ceará and Pernambuco, recorded increases in professional categories," says Augusto Oliveira, manager of Sinapi. "Material, despite a deceleration of 0.77 percentage points from the previous month, recorded 1.19%, a significant change in the time series."
Northeast Region registers highest monthly change
The Northeast Region, with increases in material in all the states and collective agreements registered in Ceará and Pernambuco, recorded the biggest regional change in June, 2.29%. The other regions had the following figures: 1.15% (North), 1.77% (Southeast), 0.75% (South) and 0.91% (Central-West).
Regional costs, per square meter, were: R$ 1,608.46 (North); R$ 1,523.66 (Northeast); R$ 1,705.96 (Southeast); R$ 1,661.71 (South) and R$ 1,637.98 (Central-West). With an increase in material and price adjustment observed in professional categories, Pernambuco recorded the biggest monthly change, 5.78%, followed by Ceará (4.54%).
More about SINAPI
The National System of Costs Survey and Indexes of Construction – SINAPI, a joint production of IBGE and Caixa Econômica Federal – Caixa, aims at producing monthly series of costs for the housing sector, and monthly series of median wages for workforce and median prices for materials, construction machinery and equipment and services for the basic sanitation, infrastructure and housing sectors.
SINAPI statistics are fundamental in investment programming, especially for the public sector. Prices and costs support the preparation, analysis and assessment of budgets, while indices enable the updating of expense values in contracts and budgets. See the data at Sidra.