Sinapi
Civil construction costs up 0.35% in March
April 09, 2020 09h00 AM | Last Updated: April 13, 2020 12h09 PM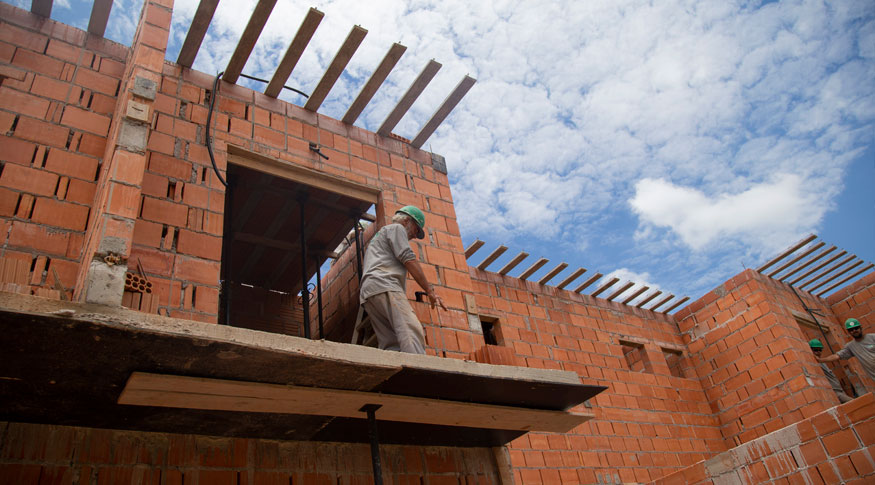 The National Index of Civil Construction (Sinapi), released today (9) by the IBGE, grew 0.35% in March, an increase of 0.10 percentage points (pp) in relation to February (0.25%). The increase was mainly influenced by increases in wages in Bahia, a state with the third largest weight in the national rate, and in Amapá.
"Bahia have influenced the calculation since both the state and Northeast Region has national weight. As a result, the collective bargaining had high incidence on the national final result", explains survey analyst Augusto Oliveira.
"Even though Amapá had the highest change, of 2.54%, it is in the 24th position in relation to the weight. Consequently this weight is very small on both regional and national final total. However, this month, due to the collective bargaining, it had influence on the national change", he adds.
The share of materials changed 0.20%, a decrease in relation to previous month, when it recorded 0.53%, and in relation to March 2019 (0.79%). The share of workforce, due to the two collective bargaining, changed 0.51%, a high of 0.57 pp in relation February rate (-0.06%). In comparison with March 2019 (0.23%), the workforce grew 0.28 pp.
Regarding the Northeast Region, the share of materials increased in seven out of the nine states and, due to the collective bargaining signed in Bahia, it recorded the highest regional change in March, 0.69%. The other regions recorded the following results: 0.30% (North), 0.23% (Southeast), 0.10% (South) and 0.15% (Central-West).
In national terms, the construction average expense in March, by square meter, was of R$1,169.15, with R$614.81 related to material and R$555.34 to workforce. The cumulative index of the third quarter was of 0.90%.