Agricutural production
September estimates indicate record grain crop for 2019
October 10, 2019 09h00 AM | Last Updated: October 14, 2019 10h28 AM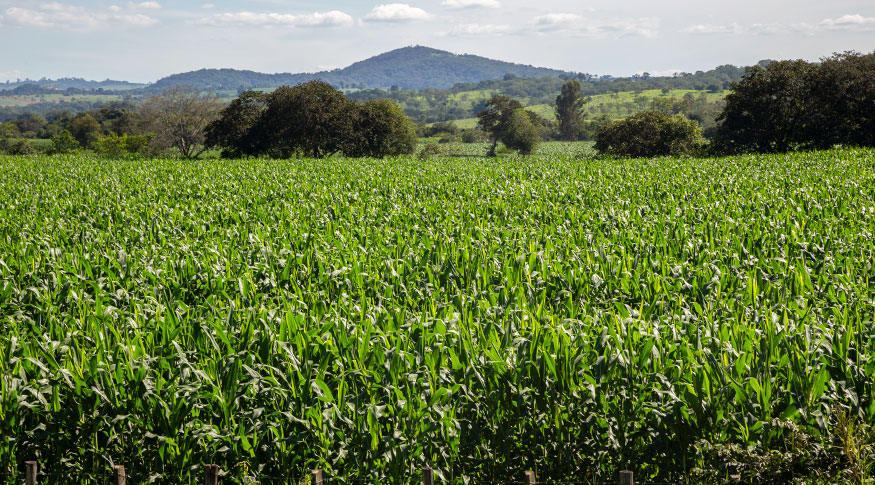 In 2019, the country will reap 240.7 million metric tons of grain, according to the Systematic Survey of Agricultural Production (LSPA), released today by the IBGE. It is the largest result in the time series started in 1975. This volume is 6.3% higher than that of the 2018 crop and 1% above the 2017 record of 238.4 million metric tons.
Besides, the expectation of record relates to two important products:  corn and cotton.
The corn crop was favored by the early planting and the weather conditions in the period. According to survey analyst Carlos Alberto Barradas, "the climate and promising prices encouraged producers to invest in this crop." By 2019, corn production should reach 100.2 million metric tons, of which about 74.1 million are from the second crop, which also hit its highest volume.
In 2019, Brazil should harvest 6.9 million metric tons of cotton, up 39% from 2018. This record, according to the IBGE analyst, was due to the favorable climate and the high prices of the product in the international market, thanks to reduced inventories in China. About 67.8% of the country's cotton production will come from Mato Grosso.
On the other hand, there was a drop in the production of three important crops: rice, soybeans and coffee. According to Barradas, rice had a "drastic reduction" in its planted area, especially in Rio Grande do Sul, giving way to soybeans, which are more profitable. "The introduction of the irrigated rice farming already allows the rotation of these crops," explained the IBGE analyst.
In the case of coffee, a reduction of 21.2% compared to the 2018 crop is expected due to the alternation between high and low production years, which is typical of the product. Soybeans, in turn, were affected by the drought and high temperatures that occurred during the planting, especially in Paraná, São Paulo and Mato Grosso do Sul.
However, Barradas points out that the production of these three crops are still at an excellent level, good enough to meet the country's demand.