Agricultural production
IBGE estimates record crop of 239.8 million metric tons in 2019
September 10, 2019 09h00 AM | Last Updated: September 10, 2019 11h31 AM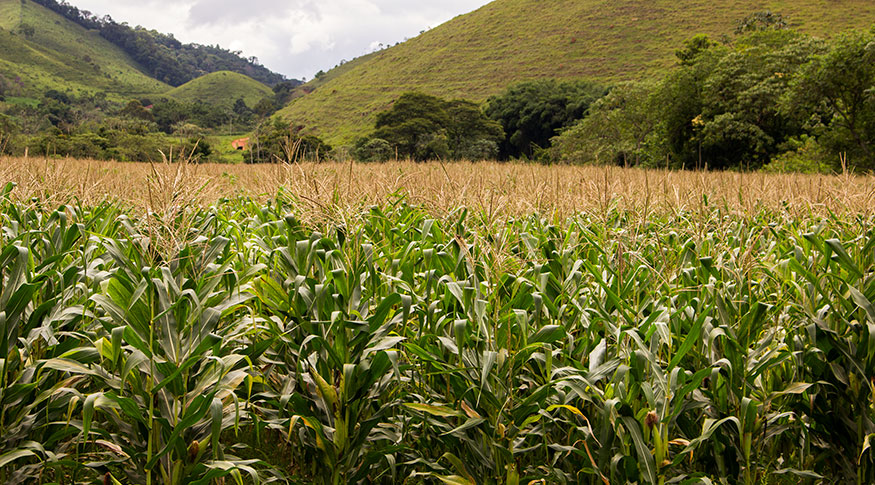 The August estimate for the 2019 crop points to a new record in the national grain production. The expected production of 239.8 million metric tons of grain will surpass by 1.4 million metric tons the 2017 record crop.
Last year, production stood at 226.5 million tons. This information is obtained from the Systematic Survey of Agricultural Production, released today by the IBGE.
The record should be driven by the 21.5% growth in corn, representing 17.5 million more metric tons of the product in 2019 compared to 2018, totaling 98.9 million metric tons. As a result, corn has reached record levels since the beginning of the time series in 1975.
According to IBGE's Agriculture Manager, Carlos Alfredo Guedes, the increase in grain production was favored by the anticipation of soybean planting, which, after being harvested, gives way to corn, and  by the good weather conditions. In addition, the price of corn was favorable in the international market.
"Brazil has exported a lot of corn in 2019, especially to countries that have business with China and are expanding pork production to make up for African swine fever in China," explains Carlos Alfredo.
The Chinese demand increase also favored the growth of another product - cotton, produced mainly in Mato Grosso and Bahia. The product grew 32.4%, 6.5 million metric tons against 4.9 million last year.
On the other hand, IBGE's Agriculture Manager explains that soybean, which accounts for the largest Brazilian production and had been developing well, faced weather problems, which led to a reduction of 3.9% compared to 2017, with 4.6 million less metric tons.
"The weather was very dry between November and December, especially in the region that encompasses the crops in Paraná, São Paulo and Mato Grosso do Sul. Even so, the estimated production is of 113.2 million metric tons," concludes Carlos Alfredo.