Agriculture
Second crop of corn expected to hit new record of 68.2 million tonnes
June 11, 2019 09h00 AM | Last Updated: June 11, 2019 12h15 PM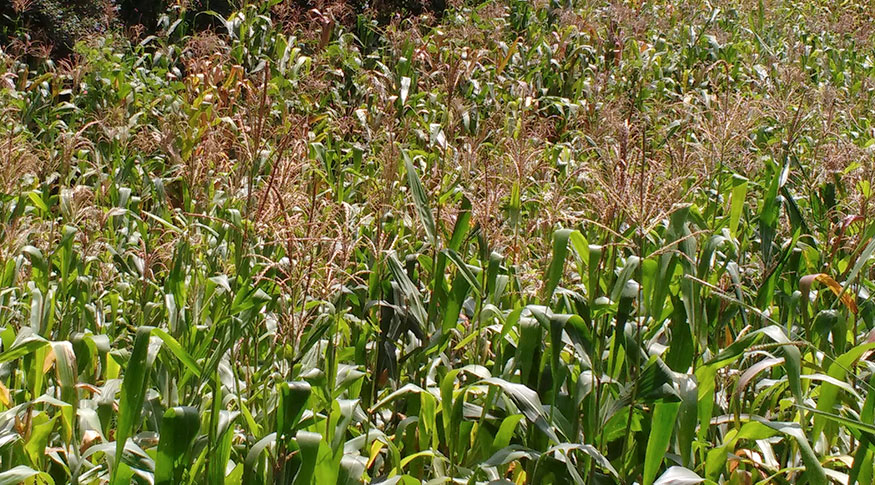 The estimated harvest for the second crop of corn in 2019 is 68.2 million tonnes. That figure means an increase of 22.6% in comparison with the same crop in 2018 and marks a new record in the time series of the Systematic Survey of Agricultural Production (LSPA), by surpassing the 67.6 million tonnes reached in 2017. As a result, in Amy, the estimate for the grain harvest in 2019 was 234.7 million tonnes, 3.6% above the 2018 harvest. 
According to the manager of the survey, Carlos Antônio Barradas, the increase in output was due to a series of factors: "the agricultural year started sooner. The rain expected for October fell in the second half of September, and anticipated the planting of soybeans. That increased the planting window for corn, which faced a longer period of favorable weather. And the rise of prices at the time of planting completed the positive scenario".
The biggest increases in terms of volume of output of corn, against April, were estimated for Mato Grosso (8.3%, or 2.2 million metric tons) and Sergipe (39.2%, or 203.9 thousand metric tons).
The output estimtate against 2018 points to a decrease of 4.5% for soybeans and 11.2% for rice, and to an increase of 15.7% for corn.
Storage of grains increases 0.3% in second semester of 2018
The Survey of Stocks, also released today by the IBGE, showed that the total useful capacity available for storage increased 0.3% in the second semester of  2018, against the first semester of 2018, amounting to 169.5 million metric tons.
In terms of useful storable capacity, silos were predominant in the country, with 81.8 million metric tons, which means 48.3% of the overall useful capacity. Bulk warehouses accounted for 63.7 million tonnes of useful capacity, whereas conventional, structural and inflatables ones amounted to 24 million tonnes.
Among the agricultural products, corn had the biggest stored volume (11.1 million tonnes), followed by soybeans (5.5 million), wheat (4.2 million), rice (2.2 million) and coffee (1.3 million).