Cooperação internacional
Meeting establishes strategies to improve electronic data collection in African censuses
May 10, 2019 03h00 PM | Last Updated: May 14, 2019 01h12 PM
Representatives from the statistical and demography offices of Cape Verde and Senegal gathered this week at the IBGE headquarters, in Rio de Janeiro (RJ), to discuss strategies to improve the Reference Centers of Electronic Data Collection in Africa.
The project fosters the exchange of experiences among the statistical offices, through the partnership between the IBGE, the Brazilian Cooperation Agency - ABC and the United Nations Population Fund - UNFPA. Last year, UNFPA selected this initiative as one of the five best practices of South-South cooperation.
The meeting established that Cape Verde and Senegal will share the experience acquired along the project with other African countries from next November onward. Ethiopia has already signaled its interest, which will expand the coverage of the project.
"The strategy is passing the knowledge on to English-speaking or Arabic-speaking countries. The qualified nations will be new reference centers in electronic data collection for the continent", explains Roberto Sant´Anna, IBGE´s International Relations advisor.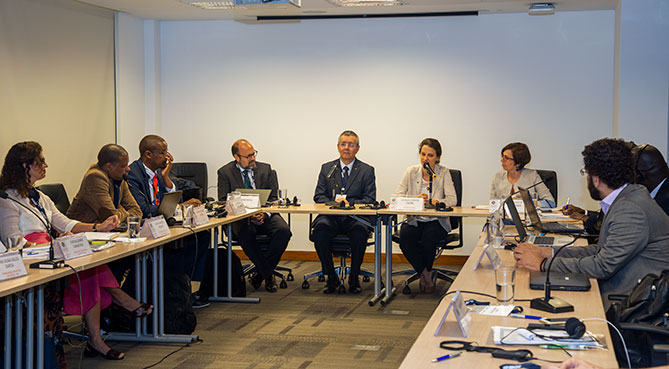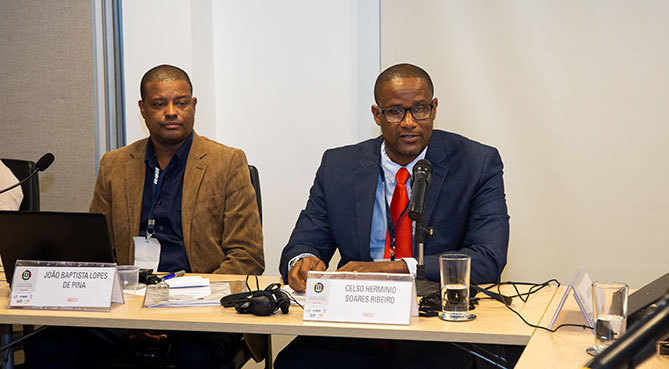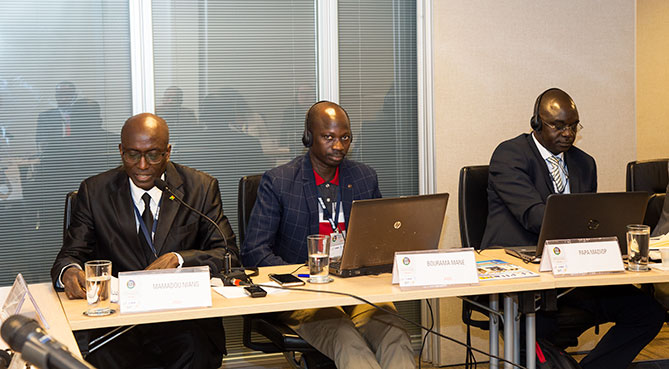 Susana Cordeiro Guerra, president of the IBGE, expects that the South-South cooperation is strengthened and stressed the importance of maintaining an open dialogue to advance in common points. "[The meetings] have been too effective for the IBGE and our partner countries", said in the end of the meeting.
The Reference Centers project took Cape Verde to be the first African country to carry out a census fully digital, followed by Senegal, which is the pioneer among the francophone African nations. "We carried out a census in 2013 with electronic data collection that brought results with much better quality than the previous ones, as well as it improved the data dissemination", told Mamadou Niang, director of the National Statistical and Demography Agency of Senegal.
For Celso Herminio Soares Ribeiro, vice-president of the National Statistical Institute of Cape Verde, the project provided more independence to carry out other surveys. "We managed to have an internal team thanks to the shared experience during the training phases".