IPCA
Inflation hits 0.57% in April pressed by adjustment in medicine prices
May 10, 2019 09h00 AM | Last Updated: May 10, 2019 11h19 AM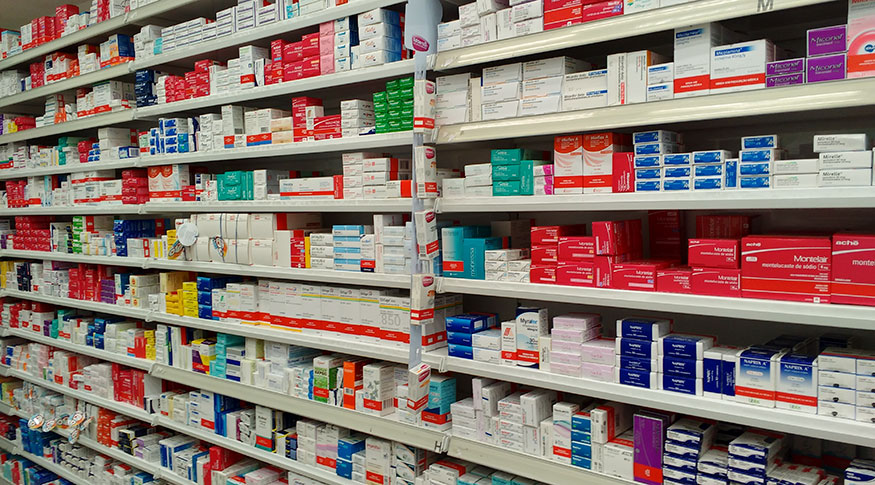 Influenced by the rise in medicine prices, the inflation reached 0.57% in April, according to the Extended National Consumer Price Index - IPCA, released today by the IBGE. As a result, the cumulative change in the year stayed at 2.09% and the change over the last 12 months, at 4.94%.
The rise of 2.25% in medicines reflected the annual adjustment, in force since March 31, which hit all the classes of these products, with a maximum of 4.33%. Considering the rises in the items personal hygiene (2.76%) and health insurance (0.80%), the group of Health and personal care registered the highest inflation this month (1.51%).
 The group of Transportation recorded the second highest change in the April´s IPCA (0.94%). The major impact came from gasoline, which stood, on average, 2.66% more expensive, becoming the major individual impact on the monthly index. Airfare (5.32%) and urban bus (0.74%) also rose, as they were adjusted in Goiânia, Salvador, Porto Alegre, Recife and Curitiba. This group was also influenced by the adjustment of 27.30% in the trains in Porto Alegre and of 6.98% in the subway in Rio de Janeiro.
On the other hand, the inflation of food and beverages decelerated from March (1.37%) to April (0.63%), mostly influenced by the drop in the prices of carioca beans (-9.09%) and fruits (-0.71%). Even so, some products still pressed, like tomatoes (28.64%), whole chicken (3.32%) and onion (8.62%).
According to Fernando Gonçalves, manager of the survey, food and transportation have already been standing out in the last months, a scenario that repeated in April: "the group of Health and personal care appeared this month, which was not true in the last months. In any case, this reflects the annual increase of medicines, which happens in the end of March".
In May, the inflation will be influenced by the increase of 3.43% in the price of bottled gas in the refineries, authorized by Petrobras and in force since May 5, as well by the initial charge of the yellow flag in the consumption of electricity, which adds R$1.00 per each 100 kW/h.