Women's Month
Difference decreases in seven years, but women still earn 20.5% less than men
March 08, 2019 10h00 AM | Last Updated: March 08, 2019 01h19 PM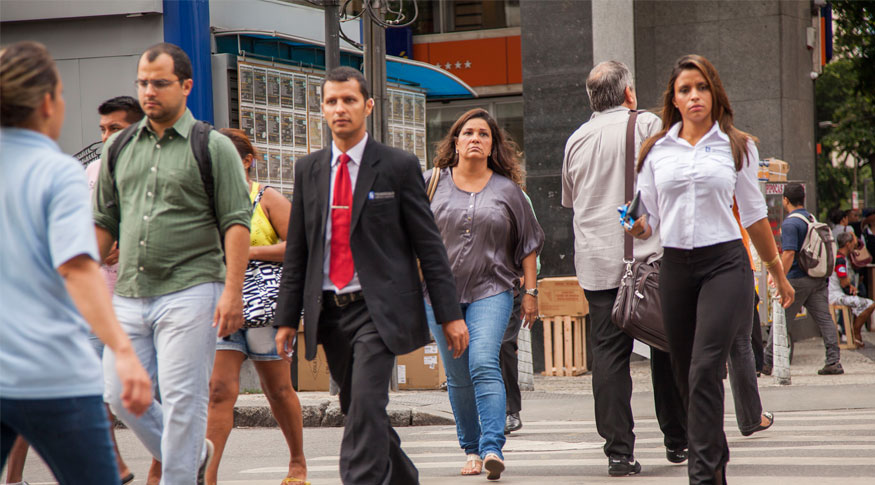 Despite a slight decrease in salary inequalities between 2012 and 2018, women still ear, on average, 20.5% less than men in Brazil, according to a study conducted by the IBGE for the International Women's Day, based on the Continuous National Household Sample Survey (Continuous PNAD). 
The data, relative to Q4 2018, refer to persons aged 25 to 49, and show that the disparities between average monthly earnings of men (R$ 2,579) and women (R$ 2.050) is still R$ 529. The smallest difference was R$ 471.10 in 2016, when women earned 19.2% less than men. 
Two other factors account for the differences in average earnings between the sexes. Women work fewer hours (37h54min) than men (42h42min), besides earning less (R$ 13) than male workers (R$ 14.20) per hour.   
"That study shows that men work, on average, 4h48 min longer than women. That is observed every year, and the difference used to be six hours in the past. That is a characteristic of the labor market, once it refers only to the number of hours", says the analyst from the IBGE's Department of Labor, Adriana Beringuy. 
Adriana highlights that the hours worked by women do not represent their work throughout the day: "fewer hours in the jo market are associated to hours spent in other activities, for example, household tasks and taking care of others".
These cultural and structural issues also affect female participation in the labor market as a whole. Out of a total 93 million employed persons, only 43.8% (40.8 million) are women, whereas 56.2% (52.1 million) are men. In the population over 14 years of age, for example, that proportion is different: 89.4 million (52.4%) are women, whereas 81.1 million (47.6%) are men. 
When the earnings of men and women are compared in terms of employment, the study shows that inequality is widespread in the labor market, in spite of differences in reach. "The woman ends up having more participation in the unemployed population and in the population out of the labor force. Many of them are currently searching for work or simply inactive, that is, they have not searched for work, for several reasons", Adriana says. 
"What happens in terms of occupations is that women, in general, make less money. All the occupations selected for hour study pay less to women. The case in which male and female earnings were closer, yet not the same, was elementary education, in which women earned 9.5% less than men". 
Other examples that stand out in terms of earnings are those of call centers and cleaning of indoor areas in buildings, offices and the like, in which women earned, respectively, 12.9% and 12.4% less than men. 
Among the most unequal occupations are agricultural work and activities of persons qualified for agricultural work, and managers of wholesale and retail establishments, in which women earned, respectively, 35.8% and 34% less than men. Traditional professions such as specialized doctors and lawyers also faced inequality, with women earning 28.2% and 27.4% less than men, respectively.