February 01, 2019 | Last Updated: February 01, 2019 11:21:01 AM
National industry
Output of industry increases for second year in a row and closes 2018 at 1.1%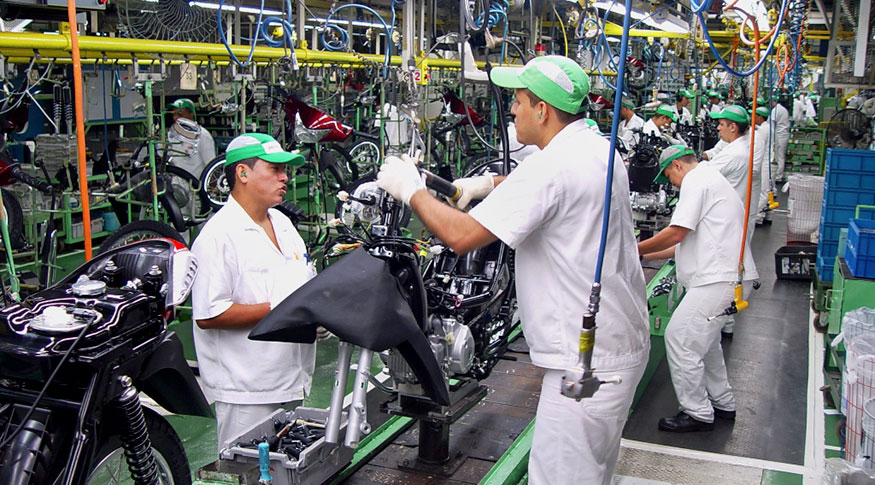 The national output of industry increased 1.1% in 2018, below the result of 2017 (2.5%). That is the second annual positive rate in a row, after successive decreases between 2014 and 2016, as presented by the IBGE's Monthly Survey of Industry (PIM-PF), released today by the IBGE.
According to André Macedo, manager of the survey, although the cumulative rate in the year was positive, industry faced deceleration in the last few months of 2018. The fourth quarter closed with a decrease of 1.1% against the previous quarter. "Activities such as food products, basic metals and beverages, which recorded positive results in the beginning of the year, decelerated throughout the months", explains Macedo.
Also considering the cumulative index in the year, among the economic activities, durable consumer goods, 7.6%, capital goods, 7.4%, and intermediate goods, 0.4% recorded positive rates, whereas durable and semi-durable consumer goods fell by 0.3%. 
"The increase in capital goods resulted, mainly, from the output of trucks and construction material. Durable consumer goods, on the other hand, was benefited by the production of television sets before the World Cup", Macedo says.
Against November, the output increased 0.2% in December, due to food products, which recorded a 1.5% increase. The most relevant decrease was that of motor vehicles, trailers and bodies, with a 3.1% decline. There was a decrease of 3.6% versus the figure of December 2017. 
Car industry accounts for major positive influence in the year 
Among the activities, the sector of motor vehicles, trailers and bodies, with a cumulative index of 12.6% in the year, accounted for the main positive contribution to the performance of industry in 2018, followed by basic metals (4%) and pulp, paper and paper products (4.9%).
"Although there has been deceleration in the last few months of the year, the car sector was benefited by a bigger demand from the Argentine market in 2018", says the manager of the survey.
On the other hand, decreases in the sectors of food products (5.1%), manufacture of apparel and accessories (-3.3%) and leather, travel articles and footwear (-2.3%) kept annual results at that level.
"A significant part of the decrease in the food product sector is due to the reduced production of sugar in favor of ethanol, which has been more beneficial to plants". 
Reporter: João Neto
Image: Divulgação SUFRAMA