January 28, 2019 | Last Updated: January 28, 2019 07:41:35 PM
Dam collapse
IBGE releases coordinates to help rescue victims in Brumadinho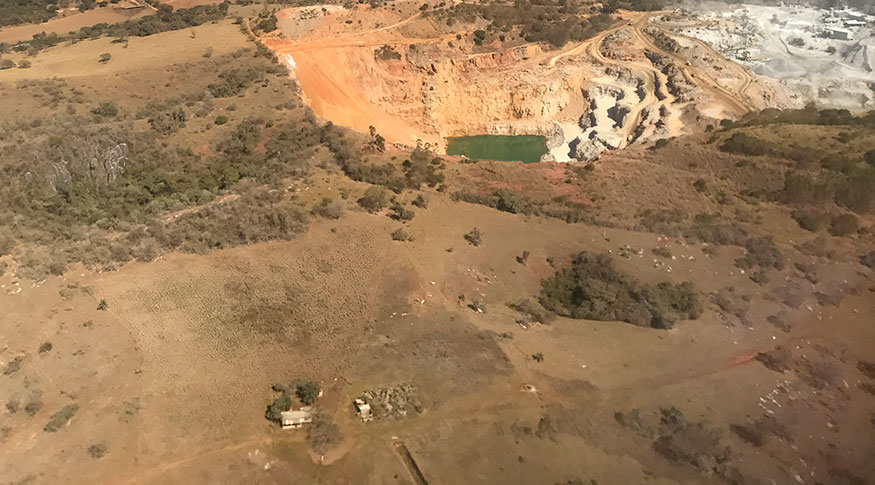 The geographic coordinates of rural housing units and agricultural establishments in Brumadinho (MG) and other 17 municipalities in the same area are available here. The release of those data was expected for coming months, but it has been anticipated in order to help rescue teams after the collapse of one of the Mina do Feijão dams, last Friday (25). 
The main sources of information are the 2010 Population Census and the 2017 Census of Agriculture. The Institute has also made available the routes taken by enumerators in the latest Census of Agriculture. All the material is in csv and shapefile formats, for expert users, and in kml, which can be viewed with Google Earth (Settings > Import kml file > My places> Import kml files downloaded on your computer). To see the description of the material released click here.
The analyst of the IBGE's Operational Department of Censuses, Eduardo Baptista, believes the coordinates and routes cane help measure the amount of the population affected by the residue, and also help in the movement of rescue teams.  "Knowing the route taken by enumerators can help rescue teams reach a location, a housing unit, or even dispel doubts about the access to more isolated areas, for example".
Coordinates of agricultural establishments and routes taken by enumerators by municipality
Betim
Brumadinho
Curvelo
Esmeraldas
Felixlândia
Florestal
Fortuna de Minas
Igarapé
Juatuba
Maravilhas
Mário Campos
Papagaios
Pará de Minas
Paraopeba
Pequi
Pompeu
São Joaquim das Bicas
São José da Varginha
Reporter: Da redação
Image: Licia Rubinstein/Agência IBGE Notícias