January 21, 2019 | Last Updated: January 25, 2019 12:40:00 PM
Seminário Internacional
Researchers analyze population changes, trends at ENCE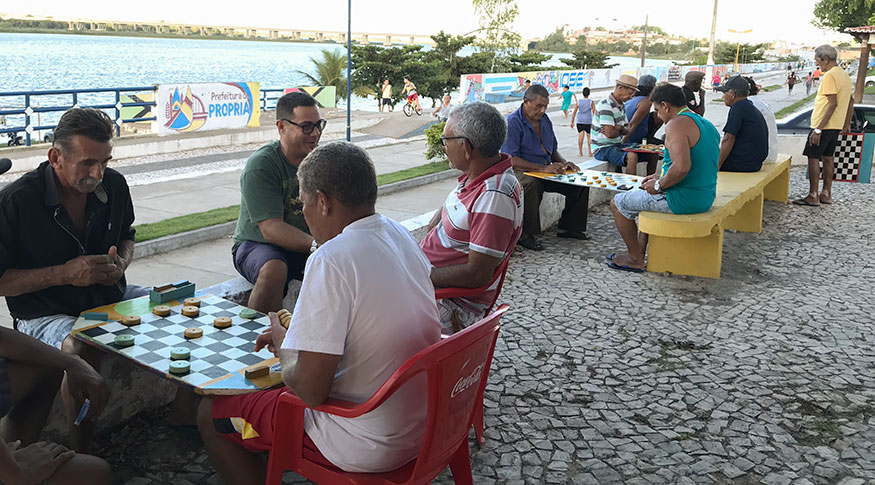 The National School of Statistical Sciences - ENCE sponsored last Thursday the Population Trends seminar, which hosted two researchers of important foreign university centers. North American Marta Tienda, teacher and former head of the Office of Population Research of Princeton University, and Spanish Luís Ayuso, full professor of Málaga University, came to ENCE to exchange experiences about their countries.

Expert in Demography, Marta Tienda talked about the increasing ethnic diversity in the United States and its effects on the economy, as well as the inequality among groups in the North American society. The seminar Economic transcendence of population change: warnings from the United States also talked about population aging, as well as about demographic dividend and opportunities and risks estimated for the future in her country.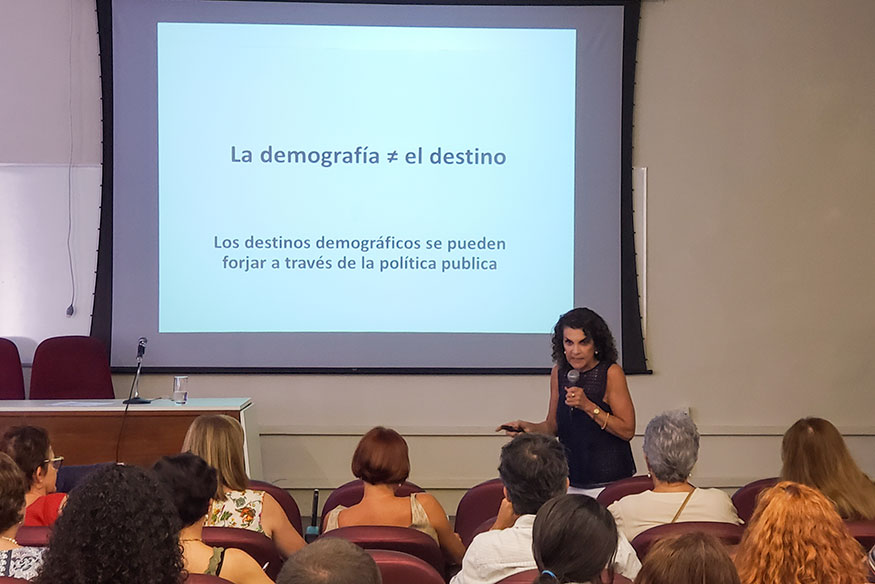 Tienda quoted examples from other countries to point out that the effects of a favorable age structure are not necessarily advantageous to the society. "The economic drive by the demographic dividend is neither automatic nor guaranteed, it requires investments in public policies", said her. She exemplified it with data on the increase of American investments in education during the formation of the Baby Boom generation, those born in the years immediately after the end of the World War II.
Spanish Luís Ayuso, on his turn, presented his research The impact of ICT on the new forms of family sociability: The case of Spain, about the effects of new technologies on the family conviviality. Among other subjects, Ayuso talked about the alleged estrangement of parents and sons by the new media, as well as the changes in love relationships.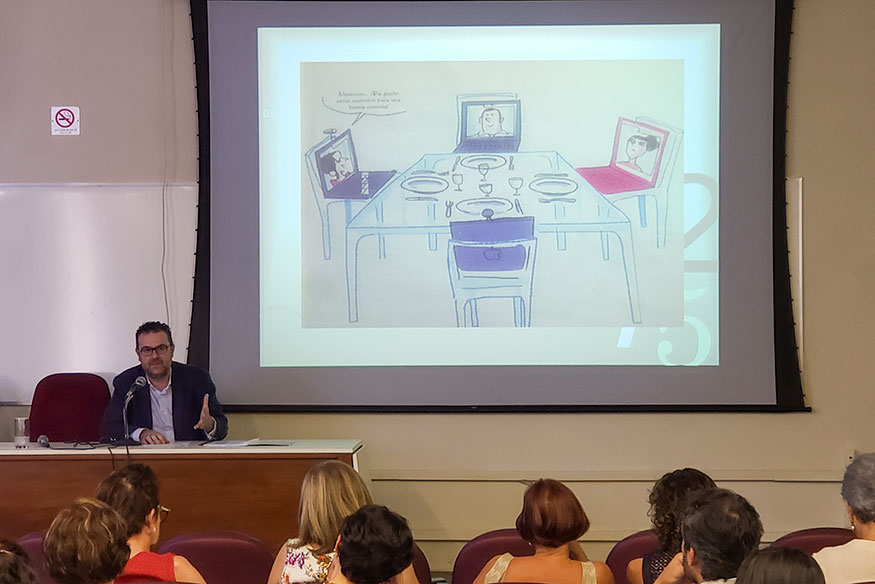 One of the persons in charge of the organization of the event, Cesar Augusto Marques, coordinator of ENCE´s Post-Graduation, highlighted the exchange of experiences with researchers of other countries. "In this case, we had the opportunity to host two persons with much expertise in core subjects of demography. Under an international point of view, this discussion allows us to broadly think in a context of globalization and social phenomena that change rapidly, even not aiming specifically at Brazil. They are subjects that drive us to think comparatively in relation to the world", explained him.
On the other hand, Maysa Sacramento, director of ENCE, praised the new ideas brought by the researchers and the possibilities of a closer relationship with international institutions. "It is important to bring new ideas, new projects. Makes people see what is happening in the world to relate with what is here. Although one presentation was about the United States and the other about Spain, there are similarities with our country", reminded Sacramento.
"The students of the Master and PhD programs could see these new studies and what is happening in the world. Besides that, they had the opportunity to establish a relation with these researchers and may work together, since we have scholarship for this. In other words, the doors open", concluded ENCE´s director.
Reporter: Rodrigo Paradella
Image: Licia Rubinstein/Agência IBGE Notícias e Rodrigo Paradella/Agência IBGE Notícias