Food Security
Continuous Pnad will survey food security in Brazil
August 09, 2023 06h11 PM | Last Updated: August 11, 2023 05h15 PM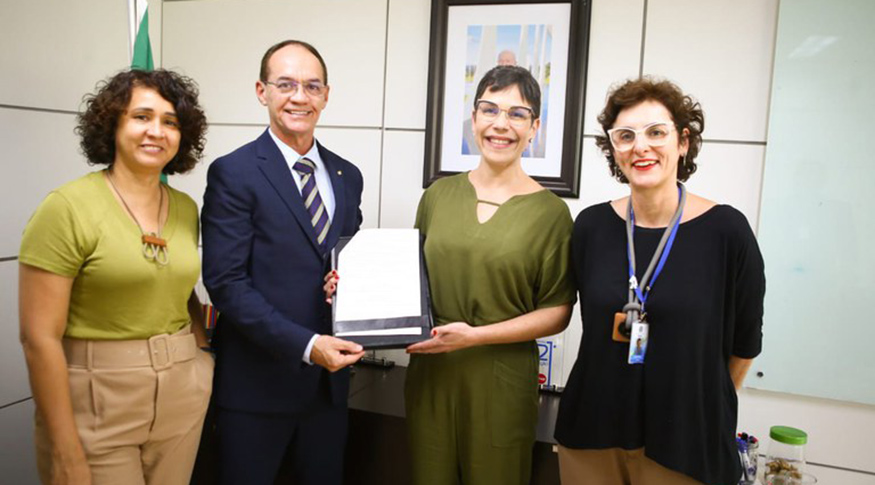 The IBGE formalized this Tuesday (08/08) a partnership with the Secretariat of Assessment, Information Management and Single Registry (Sagicadi) to include a supplement on food security in the Continuous Pnad and support the Ministry of Social Development and Assistance, Family and Fight against Hunger The survey will be in the field in the fourth quarter of 2023. The release date will be defined later.
The remainder is temporarily in Portuguese.
"O questionário já está fechado e utiliza a Escala Brasileira de Insegurança Alimentar (EBIA) para classificar pessoas e domicílios de acordo com a vulnerabilidade relacionada ao acesso aos alimentos. Essa mensuração é feita a partir da percepção das famílias, permitindo identificar situações de segurança alimentar e insegurança alimentar leve, moderada ou grave", explica Adriana Beringuy, coordenadora de Pesquisas por Amostra de Domicílios do IBGE.
O tema já foi investigado pelo Instituto anteriormente, nas edições de 2004, 2009 e 2013 da antiga PNAD e na Pesquisa de Orçamentos Familiares (POF) de 2017-2018, sempre utilizando a escala EBIA. Assim, embora não sejam diretamente comparáveis, por se tratarem de pesquisas diferentes, o IBGE vem mantendo um padrão quinquenal para essa investigação, permitindo traçar a trajetória de enfrentamento da fome no país.
"Esse suplemento vem num momento importante pois entre 2018 e 2023 houve a pandemia de COVID-19, que provocou impactos significativos no mercado de trabalho e na vulnerabilidade de famílias, principalmente nas de baixa renda", ressalta Beringuy.
Ela complementa que o fato de estar incluído na Pnad Contínua traz ainda mais relevância ao suplemento, uma vez que, além de mensurar o fenômeno específico, permite associá-lo a outros aspectos, como condição de ocupação, grau de instrução, entre outras características.
A coordenadora explica que, por ser um modelo já utilizado em outras pesquisas, não foi necessário realizar testes de questionário. Por outro lado, o IBGE iniciará, em setembro, um treinamento para capacitar os agentes de coleta que irão aplicar o questionário, garantindo qualidade na operação.
Segundo a EBIA, a condição de Segurança Alimentar reflete o pleno acesso dos moradores dos domicílios aos alimentos, tanto em quantidade suficiente como em qualidade adequada, de tal modo que a pessoa entrevistada sequer relata preocupação ou iminência de sofrer qualquer restrição alimentar no futuro próximo.
Já na Insegurança Alimentar Leve (IA leve) há preocupação com o acesso aos alimentos no futuro e já se verifica comprometimento da qualidade da alimentação, ou os adultos da família assumem estratégias para manter uma quantidade mínima de alimentos disponível aos seus integrantes.
Nos domicílios com Insegurança Alimentar Moderada (IA moderada), os moradores, em especial os adultos, passaram a conviver com restrição quantitativa de alimentos no período de referência.
O nível de Insegurança Alimentar Grave (IA grave) significa que houve ruptura nos padrões de alimentação resultante da falta de alimentos entre todos os moradores, incluindo, quando presentes, as crianças.