IPCA
April's inflation is 0.61%, influenced by price rise in medicines
May 12, 2023 09h00 AM | Last Updated: May 16, 2023 06h26 PM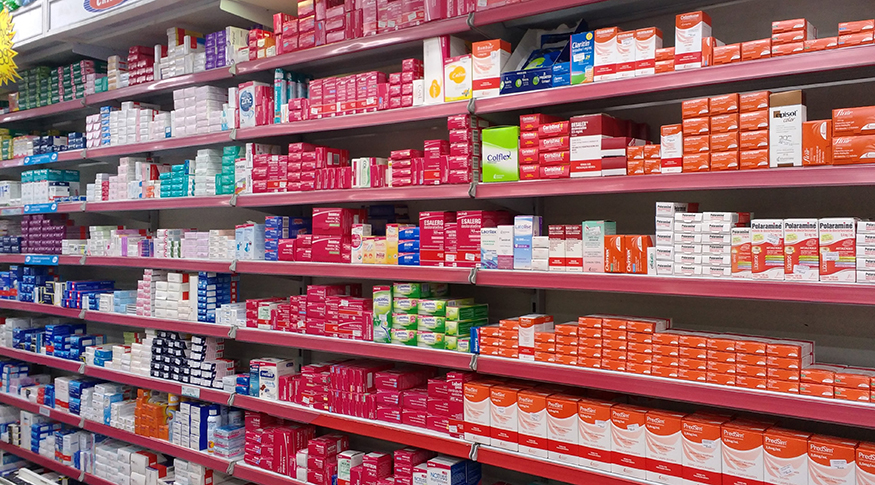 The Extended National Consumer Price Index (IPCA) for April was 0.61%, 0.10 percentage points (pp) below the rate of 0.71% recorded in March. In the year, the IPCA accumulates an increase of 2.72% and, in the last 12 months, of 4.18%, below the 4.65% recorded in the previous 12 months. In April 2022, the change had been 1.06%.
All the nine groups of products and services surveyed recorded increases in April, with Health and Personal care accounting for the biggest change (1.49%) and impact (0.19 p.p). "The result of this group was influenced by the rise in pharmaceuticals, due to the price rise of up to 5.60%in the prices of medicines, in effect since March 31," says the survey analyst, André Almeida, with a highlight to the contribution of 0.12 p.p. and the change of 3.55%. Prices of health insurance rose by 1.20%. "There was inclusion of monthly shares of rises in new and old plans for the cycle 2022-2023," says the researcher. Also, items of personal hygiene decelerated from 0.76% in March to 0.56% in April, mainly due to the item perfumes (-1.09%).
Another contribution to the result of April (with 0.15 p.p.) came from Food and beverages, with acceleration of 0.05% in March to 0.71%. The main contribution came from food at home, which had recorded deflation in the previous month (-0.14%) and increased by 0.73% in April. Rising prices were those of tomato (10.64%), long life milk (4.96%) and cheese (1.97%). Recording decreases were the following food products: onions (-7.01%) and soybean oil (-4.44%).
Food away from home changed by 0.66% above the change in March (0.60%). Snacks decelerated from 1.09% to 0.93%, whereas meals followed the opposite direction, and went from 0.41% to 0.51%.
Inflation in Transportation decelerated and rose by 0.56%, having accounted for 0.12 p.p. of April's IPCA. The monthly change had been 2.11% in March. "Accounting for this result was the decrease of 0.44% in fuels, which had risen by 7.01% in March," Mr. Almeida explains. Ethanol was the only one to rise (0.92%) in the month, whereas prices of diesel (-2.25%), vehicle gas (-0.83%) and gasoline (-0.52%) fell.
Also as for Transportation, airfares rose 11.97% in April, after a decrease of 5.32% in March, and was the subitems accounting for the biggest impact on inflation (0.07 p.p.). Subway fares rose by 1.24%, driven by the rise of 6.15% in Rio de Janeiro (3.54%) starting on April 12. The rise of 1.11% in urban bus fares was due to price rises of 15.75% in Fortaleza (9.16%), starting on March 19, and of 33.33% in Belo Horizonte (6,67%), starting on April 23. Prices of intercitty buses fell by 0.25%, in spite of the average rise of 5.77% in Campo Grande (5.58%), since April 1st.
As for regional indexes, all the areas rose in April, with a highlight to Campo Grande (0.89%), whose prices were affected by residential electricity (6.11%). The smallest change was registered in Recife (0.16%), influenced by drops if 3.41% in gasoline and 2.51% in car repair.
INPC up by 0.53% in April
The National Consumer Price Index (INPC) rose by 0.53% in April, below the figure in the previous month (0.64%). The index registers a cumulative rise of 2.42% and, in the last 12 months, of 3.83%. In April 2022, the rate had been 1.04%.
Food products rose by 0.61%, whereas the inflation of non-food products reached 0.50%. All the areas surveyed recorded positive changes, with the lowest result recorded in Recife (0.07%), and the highest, in Campo Grande (0.95%).
More about the surveys
The IPCA encompasses households with earnings between 1 and 40 minimum wages, whereas the INPC, households with earnings between 1 and 5 minimum wages, living in the Metropolitan Areas of Belém, Fortaleza, Recife, Salvador, Belo Horizonte, Vitória, Rio de Janeiro, São Paulo, Curitiba, Porto Alegre, as well as in the Federal District and in the municipalities of Goiânia, Campo Grande, Rio Branco, São Luís and Aracaju. Please access the data at  Sidra.